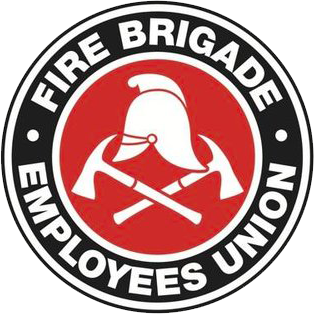 Strength in unity since 1910
FBEU xmas hamper drive
December 10, 2009
With the ongoing global financial crisis, poorer Australians will be facing a particularly bleak festive season this year. These forgotten people include struggling families, veterans, pensioners and the homeless. The FBEU will again launch it's Christmas Food Drive, but we need your help.
Who are we collecting for?
Members and stations are free to choose local charities or any with which they may have an affinity. To help, the Union has put together a list of charities and organisations that help the homeless and other less fortunate groups, whose resources are particularly stretched during the festive season:
• St Vincent de Paul – www.vinnies.org.au/donations-national
• The Salvation Army – www.salvos.org.au
• The Asylum Seekers Centre – www.asylumseekerscentre.org.au
• Cana Communities – www.cana.org.au/cat-template-normal.asp?CID=52
• House of Welcome – www.houseofwelcome.com.au
What are we collecting?
This year stations are encouraged to "think outside the box" in terms of items that would make Christmas a little bit nicer. For example, international phone cards or bus tickets could help some less fortunate get in touch with loved ones.
The Union also encourages stations can pass the hat around and purchase gift cards (e.g. $20 cards for Woolies or Coles) that are very useful to many different organisation. Rather than having to take cans of baked beans home, let's give families a fresh Christmas this year!
Furthermore, the Union suggests that stations contact their organisations directly to find out what they are in most need of at Christmas, but to help you get started, here is a list of non-perishable basic food items and toiletries that many charities accept as donations:
• tinned food – soup, meat, fish, vegetables, fruit, baby food etc
• dry food – pasta, rice, breakfast cereal, biscuits
• drinks – tea, coffee, long-life milk, fruit juice
• toiletries – soap, toilet paper, tissues, toothpaste, nappies etc
When are we collecting?
We are collecting donations during December and passing them on to organisations for the homeless and needy around Christmas. There are no strict rules – some stations get members to bring donations, others even decide to democratically purchase the gift cards or goods out of syndo. Please set up a box in the mess room to collect the donations.
The "dropping off" of goods can be arranged directly by stations to their charity or through your Sub-branches. Any coordination questions should be directed to your Sub-branch Secretary (see www.fbeu.net for contact details).
Lets pitch in together to do our bit for those that really need our help and who without, will go hungry.
Darin Sullivan
President