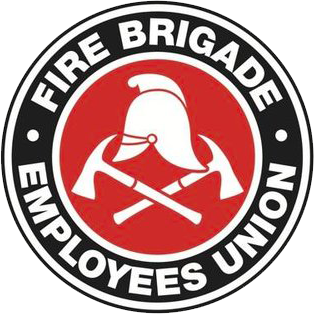 Strength in unity since 1910
SITREP No. 26/2009
December 24, 2009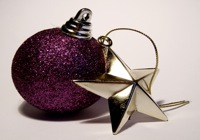 Inside this issue:
Waratah dispute update
Exploding wallets
Check your retainer
2010 Membership cards
Union office Xmas/New Year shutdown
Waratah dispute – industrial action looms
The Union and Department were again before the Industrial Relations Commission this week over the Department's closure of Waratah Fire Station. The Union believed that an agreement was close, but the Department scuttled that during yesterday's proceedings by not only not agreeing but actually winding back certain matters that had been agreed the week before. In other words, we're going backwards.
The Union does not accept the loss of any permanent firefighter positions from the Newcastle Fire District, and yesterday demanded the return of the permanent firefighter staff positions previously attached to Waratah Fire Station to the Newcastle Fire District, and on the 10/14 Roster. The Department is on notice that failure to agree to the Union's demands by 5pm next Thursday 31 December will result in the commencement of industrial action on 1 January. More to follow.
Exploding wallets
On 20 November the Government Gazette reported that the NSWFB's Commissioner (together with the rest of the state's highest paid public servants) had been granted a 3.9% pay rise. The NSWFB 2008/09 Annual Report then revealed that the Commissioner had in fact received a 13.3% increase. His SES "statement of performance" lists the SABRE program, increase in CFU's and international and interstate response as some of his achievements. Sounds a lot like last year's special wage case, which received no support from our employer when the Union cited the same programs only last year.
Check your retainer
The Union has again been inundated with calls from members complaining that their retainer hasn't been increased on the anniversary date. The Award is crystal clear in that the retainer is increased from C to B level after 12 months' service, and from B to A level after 24 months' service. The Department's pay section has been notified and we urge all members to check their pay slips to ensure your correct retainer is being paid. Underpayments will be adjusted and back pay included, however, any member having difficulty with underpayments should contact the Union immediately.
2010 membership cards
2010 Union membership cards and helmet stickers were sent out to member's homes this week. The Union is aware that on some cards the membership number was printed incorrectly. It is not clear what gave rise to the error, which affected some cards but not others, however new cards will be issued in the New Year to any member who requests same. If you did not receive your membership card ands sticker this week it is almost certainly because the Union does have your current contact details. Please email the Union at office@fbeu.net or use the change of address form on the Union's website as soon as possible.
Union Office Xmas/New Year Shutdown
The Union Office will close for its annual Christmas/New Year break at 1400 hours today, Thursday 24 December and resume operations on Monday 4 January. Members requiring assistance over this time may contact an on-shift State Committee official, or email us at office@fbeu.net
President

Darin Sullivan

277 Stn Dapto C

Retained Sub-Branch Secretary

Matthew Burgess

90 Stn Menai

Senior Vice President

Travis Broadhurst

36 Stn Crows Nest
D

Senior Officers' Sub-Branch Secretary

Terry Farley

Metropolitan South Office

Junior Vice President

Matthew Murray

15 Stn Burwood C

Sydney North Sub-Branch Secretary

Terry Kirkpatrick

Head Office

Central Coast Sub-Branch Secretary

Ken Smith

228 Stn Berkeley Vale C

Sydney North West Sub-Branch Secretary

Jason Morgan

27 Stn Parramatta C


Country Sub-Branch Secretary

Timothy Anderson

412 Stn Orange C

Sydney South Sub-Branch Secretary

Wesley Smith

1 Stn City of Sydney A


Illawarra Sub-Branch Secretary

Andy Coppin

422 Stn Warrawong D


Sydney South West Sub-Branch Secretary Hugh Clouston

52 Stn Campsie D


Newcastle Sub-Branch Secretary

Luke Russell

486 Stn Waratah C

I again take this opportunity on behalf of the Union's officials, industrial and administrative staff, to wish all members and your families the compliments of the Season.
Travis Broadhurst
State Secretary