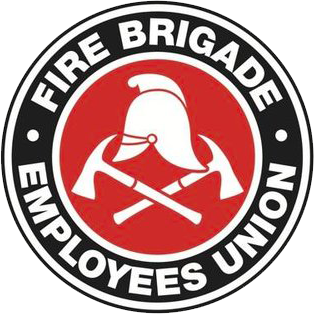 Strength in unity since 1910
SITREP No. 14/2010
April 9, 2010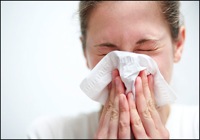 Inside this issue:
Union's sick leave and attendance management guide
Newcastle Sub-Branch meeting – Nelson Bay Transfer Register
Union banned from station forum
Kitchen fire simulator idiocy
IPP access restricted?
Super agency ditched
Union calls for job share trial
May Day 2010
SGM Reminder
Union's sick leave and attendance management guide
Despite some down time over the last few months, it appears the Department has again started to ramp up its use of the Attendance Management Policy (AMP). In the last few weeks AMP letters have been sent and interviews are recommencing. With this in mind, the Union is today releasing its Sick Leave and Attendance Management Guide. A copy can be found on our website. This guide not only assists members who may find themselves subject to the AMP but also provides an overview of sick leave entitlements.
Newcastle Sub-Branch meeting – Nelson Bay Transfer Register
SITREP 11/2010 reported on concerns raised by some members with the proposed expansion of the MN3 Transfer Register to include Nelson Bay Fire Station. This matter will be discussed and a recommendation for the State Committee shall be adopted at the Newcastle Sub-branch meeting. All affected members are encouraged to attend. To assist us in determining the scope of this problem we ask any member who is both residentially qualified and interested in working at Nelson Bay Fire Station on the special roster to contact the Union Office as soon as possible.
Date: 10am Friday 16 April 2010
Venue: Cooks Hill Fire Station
Union banned from station forums
Over the past couple of months the Union has been attending station forums at City of Sydney Fire Station. These forums have been a good opportunity for the State Secretary to meet with members and local management and to discuss current Union issues. However an overly zealous Assistant Commissioner has now decided that the Union should not attend, stating that 'there was no value to the NSWFB' in having the Union participate. While the Union's officials will continue to visit fire stations as and when required (be it the easy way or the hard way) it is regrettable that there is still a cold war mentality amongst some in the Department.
Kitchen Fire Simulators idiocy
Some in Zone management will do anything to save a few dollars. The latest initiative is the removal of gas bottles from Kitchen Fire Simulators so as to save a paltry $15 in transportation costs. Transportation of the simulators with the gas bottles included is more expensive due to gas being a 'dangerous good'. Members are being told to remove the gas bottles prior to transportation and when the kitchen fire simulator arrives to use gas bottles that might be lying around at the station.
This is not acceptable. The Union agreed to use the simulators on the basis that they were a complete unit, maintained and checked on a regular basis so as to ensure that they were safe. They are to be used in accordance with the guidelines provided by the Department and are not to be tampered with. Members are instructed not to use simulators that have been tampered with, or that are missing parts (inc. the initial issue gas bottle) and to inform the Union if they are directed to do so by management.
IPP access restricted?
The Union has had some queries from members about the closing date for applications for the Inspectors Promotional Program 2011 – 24 September 2010. There's no problem with this being the closing date for applications, but it appears that members are being advised that they must hold the rank of Station Officer Level 2 as at that date in order to apply.
This is incorrect. Previous In Orders confirm that members are eligible to apply provided that they are promoted to Station Officer Level 2 prior to the pre-entry test. To be clear, members who hold the rank of Station Officer Level 2 as at 25 October 2010 are eligible to apply and sit the pre-entry test. We've yet to hear the Department's response, and will keep members posted.
Super agency ditched
Even before it started, the much vaunted super agency for emergency services is no more. Frankly it came as no shock to us. Again, a Government without the political will to take on the RFS. Whilst the Government may have abandoned the super agency, the Union will continue to argue that a single fire service is the best and safest means of protecting life and property in NSW.
Union calls for job share trial
State Committee has adopted policy proposing the extension of the current part-time work trial to include job share arrangements. This issue has been raised by two members seeking to job share by working alternative sets of shifts on the 10/14 roster.
Like the current part time work arrangements, no one can be forced into a job share arrangement and it will operate in accordance with a roster already provided for in the Award. Members who elect to work in a job share arrangement will have the right to return to full-time employment at any time. The Union has written to the Department to commence negotiations and will update members on the progress of those discussions via SITREP.
May Day 2010
This year is a special May Day for the Union as we celebrate our Centenary. The May Day March will be held on Saturday 1 May 2010 and will finish down at The Rocks. Members will be meeting at Hyde Park at 1200 hours and we will be leading the procession. As usual there will be a meal, a few drinks and a commemorative T-shirt for those members and their families who attend. More details to follow.
SGM Reminder
A quick reminder that a special general meeting will be held on Thursday 22 April 2010 at 1000 hours at the Union Office. Details are on the website, and for a full copy of the agenda email office@fbeu.net
Jim Casey
State Secretary