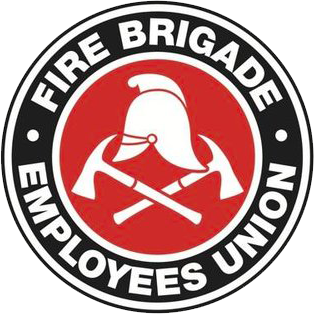 Strength in unity since 1910
SITREP No. 19/2010
May 14, 2010
Inside this issue:
Code Red update
Vale Jeff Shaw
Code Red update
 Members would be aware that Union bans on relieving and out-duties ran from 0800 to 1400 hours today in response to a dispute arising from the Department's (mis)handling of a Return to Work issue.
In March 2010 the Union agreed to the Department's request to allow a Retained Firefighter, returning to work after an injury, to "work in the zone office on project work for the ZC" (nothing unusual there, and entirely in line with In Orders 2008/14) and to "go with the DC to incidents and drills, etc.".
The Department chose to ignore this agreement when on Monday 9 May it directed the Retained Firefighter to report for duty at 27 Station as a supernumerary firefighter on the appliance, from 0800 to 1400. This decision unfairly placed the firefighter at the centre of today's industrial dispute.
What was the problem here? The Department's instruction ran contrary to long-standing agreements on staffing in the GSA. It is a dangerous precedent to have retained firefighters, who respond on an on-call basis, being rostered for set hours of work at permanent stations. It further had the potential to undermine the D&D entitlements of all members. And finally, despite requests from your Union for consultation on the matter, and a return to the previously agreed RTW arrangements while talks took place, the Department chose to continue on its merry way.
Consequently relieving bans were placed. The Department then contacted the Union, and productive talks were held. The result? The previously agreed RTW arrangements have now been returned to while discussions continue next week.
Vale Jeff Shaw
Former QC, NSW Attorney General, IR Minister and Supreme Court Judge Jeff Shaw, died this week, aged 60. The main architect of the NSW IR and OH&S system, Jeff played a key role in making possible the claims by former James Hardie workers over asbestosis. Jeff was also a friend to the FBEU, launching the Union's official history, The Red Brigade, in 1994.
In an age when Labor politicians rarely deliver on their promises for workers, Jeff Shaw was an example of a genuine fighter in parliament. A true comrade, he will be sorely missed.
Jim Casey
State Secretary
Friday 14 May 2010