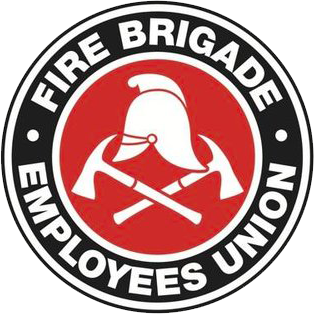 Strength in unity since 1910
SITREP No. 20/2010
May 21, 2010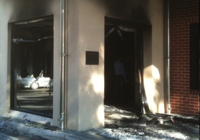 Inside this issue:
CFMEU bombing – politicians silent
ANZAC Day – No NMC?
Don't forget to notify  your change of address
CFMEU office bombing – Politicians silent
On May 13 a car bomb was driven into the lobby of a three-story office block in Lidcombe. Fortunately, not least for our members who were called to the resultant fire, not all of the petrol canisters inside the vehicle ignited. The damage was extensive, and had anyone been in the building lives would have been in real danger.
In a post 9-11 world you would expect this to make national headlines. Instead not one state or national political leader has mentioned it. Why? Because the office belongs to the CFMEU.
While both the Premier and the Prime Minister fell over each other to be seen with Jessica Watson that weekend, neither could offer a simple condemnation of a terror-style attack on an office block that is a workplace, a community centre, and a union office. Their silence is both gutless and dangerous.
It appears the attack was from an employer in the construction industry. The danger lies in what happens now. If an office block is fair game, then is it the home of a union organiser that gets torched next? Or is it firefighters turning up to the next car bomb – if it goes off properly – who get hurt?
Terror-style attacks should be condemned, and the perpetrators bought to account. For us as FBEU members it is not only a question of supporting other unionists. It is also a question of workplace safety. Our job is dangerous enough without dealing with political violence, as firefighters from New York to Kabul to Beirut can testify.
ANZAC Day – No NMC?
The Department has been advising members that they could not use one of their NMC days on Sunday 25 April (Anzac Day) as it was a public holiday. This is incorrect.
The gazetted public holiday was in fact Monday 26 April (although it was not an additional public holiday). If you have been advised you won't be paid sick leave for that day for this reason, or if you trigger the AMP for failure to provide proper notification for this day contact the Union Office.
Don't forget to notify us if your address has changed
Members are reminded to notify the Union as soon their postal address changes. Although most of the communication from the Union to members is done through the weekly SITREP, the Union must occasionally correspond with members by mail.  Most importantly, voting forms for Union elections and annual Union membership cards and helmet stickers are sent via post.
To update your address complete the online form at www.fbeu.net – or email office@fbeu.net.
Jim Casey
State Secretary