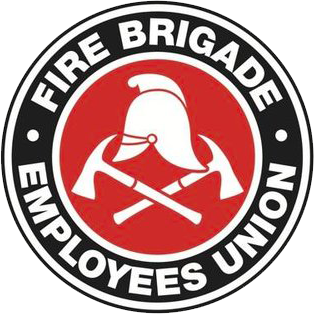 Strength in unity since 1910
Media Release
June 9, 2010
Improved fire protection for Batemans Bay, Ballina, Nelson Bay, Maitland and Cessnock communities after firies win enhanced staffing
Fire protection for communities around Batemans Bay, Ballina, Nelson Bay, Maitland and Cessnock will be substantially enhanced later this year when their fire stations receive additional full-time firefighters as part of state-wide additions won by the Fire Brigade Employees' Union (FBEU).
Firefighters around NSW have been campaigning for increased resources in regional growth centres to ensure emergency services have the equipment and manpower to adequately protect lives and property.
"These five regional areas will receive permanent firefighters for the first time in October thanks to a committed industrial campaign by firies to ensure regional growth areas were not left behind," said FBEU Secretary Jim Casey.
"Currently these stations rely on dedicated and hard working crews of part-time 'retained' firefighters, who do an amazing job of balancing day jobs with call outs day and night to protect the lives of local people.
"Six months ago, firies took industrial action following the closure of a station in Newcastle, taking a stand and telling the government that rather than cut essential services there was a very real need to improve and upgrade them.
"While there have been pushes within the NSW Fire Brigades and the State Government to cut costs, the FBEU believes that community safety must come first, which is why we continue to demand increased resources in key growth areas ensure the public receive the protection they expect and deserve."
From October, these stations will be manned by full-time crews during the day, with the existing experienced retained firies continuing to provide protection 24/7.