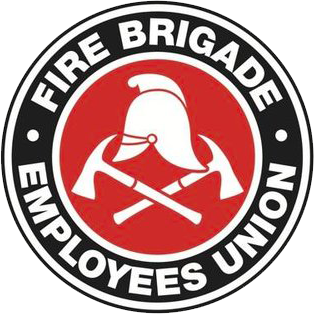 Strength in unity since 1910
SITREP No. 24/2010
June 18, 2010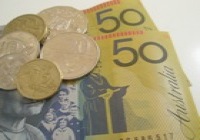 Inside this edition
4% pay rise for all members today
Learning and Development restructure
4% pay rise for all members today
The next 4% pay rise for permanent and retained members takes effect from today and will appear in members' pays on Thursday, 1 July 2010. Most allowances will also increase today by 4%, including the relieving kilometre allowance (up from $1.01 to $1.05 per km), the relieving allowance (up from $27.07 to $28.15) and all qualification allowances. See the attached tables.
Meal, refreshment and travelling compensation allowances are adjusted on 1 July of each year in line with movements in the CPI, and have therefore not changed since 1 July 2009. The current meal allowance is $24.95, and the refreshment allowance $12.50. For a full list of all current travelling compensation rates, click here.
In accordance with the Union's registered rules, Union dues will increase today by 4% in line with these wage increases. Members are reminded that Union dues include 10% GST, and are fully tax deductible as a legitimate work-related expense.
This is the final increase payable under the current Award before it expires on 17 June 2011 and negotiations for the 2011 Award will be commencing shortly.
Learning and Development restructure
Over the past few months the Department has been refining its proposal for a restructure of the Learning and Development Directorate. The Department is proposing to create three divisions within L&D – delivery, programming, and development, pooling most instructor positions into teams within the delivery division. Members are understandably concerned about the potential impact of these proposals and have a number of questions, as do we.
One thing members can be certain of is that the Union will ensure that full and proper consultation occurs before any changes are made. Further, whilst the Union is not opposed to a review and restructure of the Directorate, it will not accept any job losses and/or change without Union agreement. An analysis of the proposed structure is now underway and further meetings with the Department are scheduled to work through the issue. Members who would like to provide feedback on the Department's proposal should contact their delegate or email the Union at office@fbeu.net.
Jim Casey
State Secretary
Permanent Rates of Pay
| | | | |
| --- | --- | --- | --- |
| Classification | Old rate pw | New rate pw | Increase pw |
| Recruit firefighter | $ 954.86 | $993.05 | $38.19 |
| Firefighter L1 | $1,107.38 | $1,151.67 | $44.29 |
| Firefighter L2 | $1,168.91 | $1,215.67 | $46.76 |
| Qualified Firefighter | $1,230.42 | $1,279.64 | $49.22 |
| Senior Firefighter | $1,279.66 | $1,330.84 | $51.18 |
| Leading Firefighter | $1,378.09 | $1,433.21 | $55.12 |
| Station Officer L1 | $1,476.46 | $1,535.51 | $59.05 |
| Station Officer L2 | $1,538.07 | $1,599.59 | $61.52 |
| Inspector | $1,845.64 | $1,919.47 | $73.83 |
| Superintendent | $119 790 pa | $124 582 pa | $4,792 pa |
| Chief Superintendent | $129 428 pa | $134 605 pa | $5,177 pa |
| Op. Support L1 | $1,396.09 | $1,451.93 | $55.84 |
| Op. Support L2 | $1,650.33 | $1,716.34 | $66.01 |
| Op. Support L3 | $2,006.02 | $2,086.26 | $80.24 |
| | | | |
| --- | --- | --- | --- |
| Allowance | Old rate pw | New rate pw | Increase pw |
| Kilometre (Cl.12&9) | $ 1.01 | $1.05 | $0.04 |
| Major Aerial | $47.06 | $48.94 | $1.88 |
| Minor Aerial | $17.65 | $18.36 | $0.71 |
| BA/Hazmat | $94.13 | $97.90 | $3.77 |
| Comms, Firefighters | $146.35 | $152.20 | $5.85 |
| Comms, Officers | $158.69 | $165.04 | $6.35 |
| Comms, Senior Officers | $185.02 | $192.42 | $7.40 |
| Rescue | $40.90 | $42.54 | $1.64 |
| Relieving – per shift | $27.07 | $28.15 | $1.08 |
Retained Rates of Pay
Fortnightly retainers

Old rate

New rate

Increase

Captain A

$103.00

$107.10

$4.10

Captain B &

Dep.Capt A

$92.80

$96.50

$3.70

Deputy Captain B

$69.70

$72.50

$2.80

Retained Firefighter A

$52.90

$55.00

$2.10

Retained Firefighter B

$39.60

$41.20

$1.60

Retained Firefighter C

$26.50

$27.60

$1.10
| | | | |
| --- | --- | --- | --- |
| Hourly rate of pay | Old rate | New rate | Increase |
| Captain (1st hour) | $30.60 | $31.82 | $1.22 |
| Dep.Capt & Firefighter (1st hour) | $26.51 | $27.57 | $1.06 |
| Captain (subsequent ½ or part hour) | $15.30 | $15.91 | $0.61 |
| Dep.Capt & Firefighter (subsequent ½ or part hour) | $13.26 | $13.79 | $0.53 |