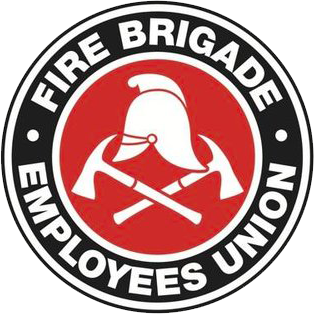 Strength in unity since 1910
SITREP No. 26/2010
July 2, 2010
Inside this issue;
2011 award round to commence
Union dues tax deductible

Recruit training win
2011 award round to commence
The State Committee resolved at its meeting today to write to the Department, with copies to be circulated to both the Premier and Minister, to inform the NSW Government that the Union expects negotiations for the 2011 Permanent and Retained Awards to commence no later than Friday 30 July 2010 and to conclude with agreement for new Permanent and Retained Awards by 6 January 2011, and to seek the NSW Government's commitment to same.
Members are invited to submit your suggestions by fax or email. More (much more) to follow.
Union dues tax deductible
Members are reminded that Union dues remain fully tax deductible as a work-related expense. Members on payroll deductions will shortly receive their NSWFB Payment Summary, which should include the amount to be claimed on your tax return.
Recruit training win
In 2008 the Union and Department agreed to reduce the Recruit training program from 16 to 12 weeks. The agreement allowed the Department 12 months to make the necessary changes, but the Department failed to act. The Union eventually notified the Industrial Relations Commission of a dispute, noting that the Department's failure to observe the 2008 agreement and cut the course to 12 weeks would have numerous adverse impacts upon Recruit members including:
Recruits remaining on probation for an additional four weeks;
Recruits remaining on the Special Roster for an additional four weeks;
The loss of $166.25 per week in wages and superannuation, and of $665.00 in total for the additional four weeks during which those Recruit Firefighters were denied progression to Firefighter Level 1.
In IRC hearings last month the Union secured payment for all members who commenced Recruit training after 1 September 2009 at the FL1 rate after week 12, meaning lump sum back-payments for Recruit classes that graduated between September 2009 and now and an additional $158.62 per week (plus super) after week 12 for the two Recruit classes currently at the college.
Jim Casey
State Secretary