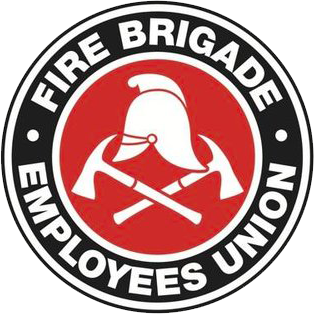 Strength in unity since 1910
SITREP No. 33/2010
August 20, 2010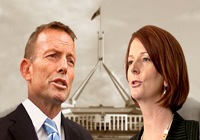 Inside this issue:
Tomorrow Australia votes. Even the bookies are finding it to difficult to call
Diagnosis on M/Cs?
FBEU Centernary March, AGM, and Function
Tomorrow Australia votes. Even the bookies are finding it difficult to call.
Do firefighters have a horse in this race? It is tempting to say no, and to call a plague on both their houses. There is very little to separate Gillard from Abbott on policy. They both intend to keep the anti-union ABCC kangaroo court. They have both attempted to make the handful of asylum seekers who arrive by boat an election issue. They both pander to the top end of town over those who work for a living.
But while Gillard is no friend of the worker, a Coalition victory would have a real impact upon firefighters and other workers. In spite of the recent backtracking from Abbott and his team on reintroducing WorkChoices, the entire history of the Liberal Party generally, and the current mob in particular, has been one of attacking the labour movement. There is no reason to expect this will change if they win the election.
For this reason I am urging members to put the Liberals last. Defending our job is hard enough without a return to laws that hobble our capacity to organise on the job. Neither Gillard nor Abbott will deliver for working Australians, but at least under Labor it will be a little easier for us to make our own history.
And finally, to those FBEU members who may be flirting with the idea of voting for Tony Abbott, it's not often that we'd encourage anyone to read Peirs Akerman but today's Daily Terror was something else. For more about RFS Deputy Captain Abbott and his "place in the pantheon of Australian heroes" (seriously), see: http://tinyurl.com/274qe98
Diagnosis on M/Cs?
Some doctors object to the need to provide a diagnosis on the (in our view, entirely reasonable) grounds that it is none of your employer's business. Whilst the Union opposes the need to provide a diagnosis, it nonetheless remains a current Award requirement. If your doctor declines to provide a diagnosis then you should still submit that medical certificate, but you should also attach a simple note stating the nature of the symptoms. Do not, however, write this information on the fax cover sheet or envelope. The Union's sick leave guide has been updated to reflect this advice.
In related news, today's industrial action by Duty Commander members (see today's Code Red) means that the Attendance Management Protocol will not be in operation while the bans are in place.
FBEU Centenary March, AGM and Function
Help celebrate the FBEU's Centenary on 21 October, starting from Sydney Town Hall from 1200 hours. Join 1000 other members, retired members, officials, and guests for the largest ever march of uniformed members, followed by the Union's 100th AGM and a catered afternoon of celebrations at the Overseas Passenger Terminal, The Rocks, Sydney. More info available at: www.fbeu.net/centenary
Jim Casey
State Secretary