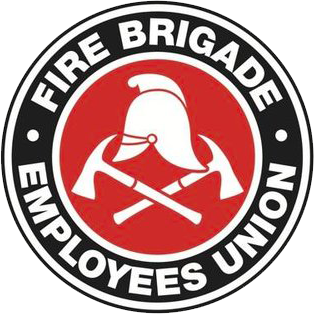 Strength in unity since 1910
SITREP No. 36/2010
September 8, 2010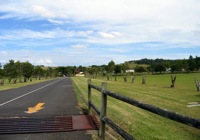 Inside this issue:
Lismore goes 10/14
Retained authorised duties 1
Retained authorised duties 2
Delegates training
The British disease
Lismore goes 10/14
Ongoing negotiations over the preceding month have resulted in the Union and Department agreeing to redirect the four permanent Special Roster positions that were previously scheduled for 211 Ballina to 362 Lismore, which will now move to 10/14 permanent staffing on 1 October.  Batemans Bay, Cessnock, Maitland and Nelson Bay will also commence on the Special Roster on 1 October.
Retained authorised duties 1
The Union is aware that some retained members have been told the Union has agreed to reduce the hours allocated for authorised duties. This is untrue – the Union has not agreed to any reduction, rather, it is pursuing an increase of authorised hours in the coming Award negotiations.  If any member has had their hours reduced by way of this so-called "agreement", contact the Union Office.
Retained authorised duties 2
The Union has received a document that lists duties to be performed by retained members standing by for shortages at a retained station. This reduces the earning capacity of retained members attached to the particular station and there has been no consultation with the Union to introduce any list of duties. The only duties to be conducted by members who are standing by are pumper and equipment checks, general tidying after use, reading In Orders, safety bulletins and other relevant brigade information.
Delegates training
As part of our centenary year, the Union is rolling out delegates training to equip station delegates with the necessary skills to help foster a strong, active and united FBEU.  With change currently ripping through the NSWFB and less than year out from the next Award, it is more important than ever that delegates are aware of the important role they play.  Delegates training will be rolled out over the next two months.  Contact your Sub-branch Secretary for more information.
The British disease
This excerpt from an article in The Guardian by Matt Wrack, General Secretary of the UK's Fire Brigades Union has disturbing parallels to what is starting to happen here.  A link to the full article can be found here.
"Working in relatively small teams for long periods, sharing jokes, sharing work and sharing risks gives a unique character to firefighting. This solidarity and camaraderie gives a special character to fire stations and other fire service workplaces all over the UK – indeed all over the world. It also gives a special character to the Fire Brigades Union. There are those in positions of authority today, as there were in 1940, who resent this "watch culture" – they see the solidarity of the fire station, in which we stick together and look after each other on the fireground, as subversive and threatening. Thankfully they have not succeeded in eliminating it, and I hope they never will."
Jim Casey
State Secretary