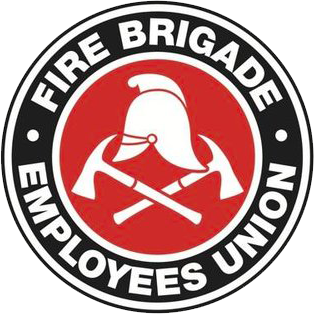 Strength in unity since 1910
CODE RED – Relieving bans to commence immediately
November 2, 2010
Member sacked – relieving bans to commence immediately
In SITREP 37/2010 the Union reported, under "Cleared by the Court, targeted by the Dept":
"When the Department suspended a permanent member back in April following alleged disciplinary breaches, it put its own disciplinary process on hold until the related criminal proceedings had been finalised. Those charges were dismissed by the Magistrate hearing the case last Wednesday, causing 2GBs Ray Hadley to fly into a tirade against the member, the courts and the NSWFB.
Today the Department gave our member 7 days to explain why he should not be sacked. No Preliminary Inquiry, and no Formal Inquiry, relying instead on a controversial Regulation that was the subject of a major industrial dispute in 2002. The media scrutiny of this case is similar to that given to another disciplinary matter earlier this year which resulted in a disproportionate penalty which was later overturned on Union appeal by the Industrial Relations Commission (see SITREP 23/2010). More to follow."
Unfortunately, the Union was right to warn that there was more to follow.
Late this afternoon while the nation at large was watching the Melbourne Cup, the Professional Standards and Conduct Officer crept out, without notice, to hand deliver a letter from Commissioner Mullins notifying our member of his immediate termination. The Commissioner has sacked the member not due to disciplinary breaches, but because he is "no longer a suitable person to perform the functions of a firefighter."
The Union fought the Department and NSW Government in 2002 over the very "no longer suitable" provision that the Commissioner has today relied upon to sack our member. A week of relieving bans in August that year led to the matter being heard by the IRC. The Judge hearing that matter declined to rule against the inclusion of the "suitable person" test that the Union objected to on the grounds that the "swift removal" of a firefighter may be warranted in exceptional circumstances.
How can the Commissioner, or his Minister, possibly justify the use of section 12(1)(b) of the Regulation – which the IRC made clear should be used "sparingly", and then only in cases warranting "swift removal" – over six months after the alleged event? And this before the facts of the case have even been examined, much less proven.
Accordingly, all members are hereby instructed that effective immediately, no member is to perform any relieving, stand-bys or out-duties. Members are to return to and remain at their base station, save for GSA-based members who are currently relieving out of the GSA, who should remain at their present location.
These bans are to remain in place until further notice from the State Secretary.
Jim Casey
State Secretary