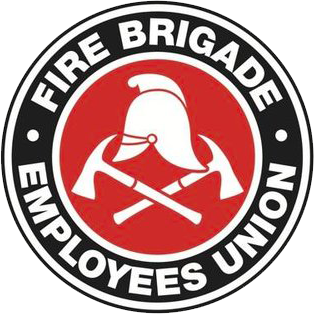 Strength in unity since 1910
SITREP No. 48/2010
December 2, 2010

Inside this issue:
Country Inspectors dispute win
Marine 1 update
Annual Leave and Parental Leave
An incredible increase
Country Inspectors dispute win
Further to SITREP 39/2010, the IRC today confirmed that the Department's attempt to create the rank of 'Acting Inspector' and to circumvent the IPP was in breach of the Award. In his decision, IRC Commissioner Ritchie ordered that the Dubbo and Wagga vacancies be filled in accordance with the Award and that the IPP remain unaltered until changed by agreement between the parties or through the Award's consultative mechanisms. Members who sat the most recent Pre-Entry Test should now be offered the country vacancies by order of merit from that test.
Another silly, unnecessary dispute and another comprehensive defeat for the Department.
Marine 1 update
I met with the Commissioner yesterday and was assured that all marine allowances from 1 October onwards will now be paid on 16 December. The Department will also shortly respond to the Union's claim for the payment of the marine allowance for all purposes (see SITREP 29/2010's "Qualification allowances paid week in, week out") to all marine-qualified members attached to 12, 17 and 22 stations, back to 2008.
It is ridiculous that payment of a straightforward Award entitlement has proven so difficult. Unfortunately the bigger question – that of providing permanent staff for the vessel – is still unanswered. As things stand the boat is staffed by the crew of an operational fire appliance. This means that every time Marine 1 is on the water a pump sits idle at the dock. It means the Marine crews cannot respond in a timely fashion, and means that every time they do respond an inner west suburb loses their fire protection. More to follow.
Annual Leave and Parental Leave
The Union has asked the Department to confirm its policy on annual and maternity leave after two female members had their request to have their annual leave paid at half pay upon the conclusion of their paid maternity leave rejected. It seems a little contradictory to actively seek out women to join the job but not provide them with their entitlements to care for their children. SITREP No. 46/2010 detailed how to access the Commonwealth Pair Parental Leave Scheme after the Department failed to provide any sort of real or practical guidance. More to follow.
An incredible increase
The National Party's Thomas George (Lismore) inadvertently put in something of a good word for the Labor Government in Parliament last week by noting that "In New South Wales in 2000-01 the combined budget across emergency services—which include the New South Wales Fire Brigades, the Rural Fire Service and the State Emergency Service—was $425 million. In 2010-11 the budget is estimated to be $904 million. That is an incredible increase."
It certainly didn't go on wages, which rose at less than half that rate over the corresponding period.
Jim Casey
State Secretary