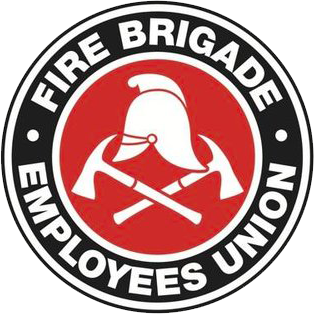 Strength in unity since 1910
SITREP No. 1/2011
January 7, 2011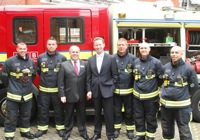 Inside this issue:
Win for London firefighters
Commonwealth Paid Parental Leave – pt 2
2011 – game on
Win for London firefighters
Over the last few months, we've been reporting on London firefighters struggle against the threat of mass sackings and unilateral changes to shift patterns which saw members going on two one-day strikes. We can report that London FBU members have voted to accept an offer of 10 ½ hour day shifts and 13 ½ hour night shifts. Originally, London firefighters worked a 9 hour day shift and 15 hour night shift.  The FBU executive member for London, Ian Leahair, stated:
"We're pleased, of course, that a sensible compromise has been achieved.  This was always our objective.  I wish it could have been achieved without the foolishly dramatic threat to sack all London firefighters, which led to two one-day strikes.
"First, there are 27 fire engines belonging to the people of London which have been taken away to a secret location, and are unavailable for use.
"Second, the London Fire Brigade is trying to discipline several of our members on trumped-up strike-related charges, though taking no action at all against the strikebreakers who drove vehicles into our members and caused injuries.  These charges should now be dropped."
Commonwealth Paid Parental Leave – pt 2
As reported in SITREP 46/2010, the Department has still not provided any useful advice on how to access this leave and payment – the Union had to do it for them.
In related news (see SITREP 48/2010), several female firefighters asked the Department to take their annual leave at half pay as part of their maternity time off – and the family friendly, equality-minded Department said no. The Union wrote to the Department on 2 December to confirm this was their position. We still haven't received the courtesy of a reply, but we are informed by our members  that sanity has prevailed and the Department has authorised the taking of annual leave at half pay as part of parental leave.
2011 – game on
Last October we celebrated the Centenary of our Union. Today's date is another milestone. 100 years ago today the FBEU was officially registered as an industrial organisation.
2011 looks likely to be a difficult year. There will be a change of government and there will be pressure on all public sector agencies to reduce budgets.  For firefighters that inevitably means attacks on our conditions of employment. But the Union's been here for one hundred years, and as long as we stay united, the FBEU will keep advancing firefighters' interests for another century.
Jim Casey
State Secretary