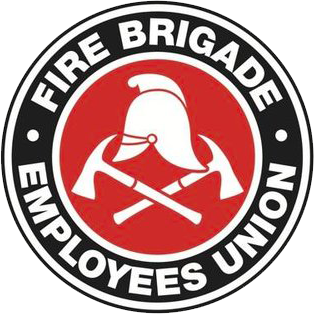 Strength in unity since 1910
SITREP No. 6/2011
February 11, 2011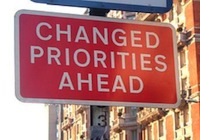 Inside this issue:
Caring hard – "culture wars" in FRNSW
February SGM
First State Super Seminars
Caring harder – "culture wars" in FRNSW
Following last week's Sitrep items on cultural change, a sharp-eyed member sent the Union a cultural change manual that management at his previous employer had used in the 1990s.
There are some crackerjack lines in the document, one is the concept of "caring harder": "It's time for tough love. Caring harder. Caring enough to take the company through the tough, unpopular struggle of culture change so it can survive." And there's this gem: "Watching a corporate culture change is like walking through a war zone. You see misery. Wreckage. Trauma. And casualties. The upheaval will be enormous, and some people won't make the cut."
Part of the Department's culture change objective is the oft-heard cry of "let us manage!" In 2011 this means, in part, the devolution of fiscal responsibility to local management, apparently without regard to our Awards or basic industrial fairness. Behind the call for diversity, respect, and consultation that has been the advance guard of FRNSW cultural change is the very real agenda of doing more with less, cutting expenditure on the workforce, and asserting managerial prerogative.
By all means the Department should be free to manage. But not at the expense of firefighters wages and conditions, our capacity to do our job effectively or our dignity.
February SGM
Members are advised that a Special General Meeting of all members will be held in the week commencing 21 February 2011. Notice of this meeting will be circulated next week. The agenda will include two motions regarding staffing levels, one initiated by members from 1 Station and another from the Senior Officers' Sub-Branch and, most importantly, a motion regarding the 2011 Awards.
First State Super Seminars
First State Super, the fund to which most members who joined the job from 1992 belong, hold free seminars on a variety of superannuation-related matters throughout Sydney and regional centres. Reproduced below are some upcoming seminars. For a full list of seminars, locations and registration details, log on to http://www.firststatesuper.com.au/ThinkSuper/AttendSeminar
Sydney city 15 February Transitioning to Retirement 5.30 – 7.00pm
Broken Hill 17 February Retirement Planning 5.30 – 7.00pm
Penrith 22 February Transitioning to Retirement 5.30 – 7.00pm
Sydney city 1 March Transitioning to Retirement 12.30 – 2.00pm
Sydney city 8 March Retirement Planning 5.30 – 7.00pm
Kogarah 10 March Transitioning to Retirement 5.30 – 7.00pm
Parramatta 15 March Retirement Planning 5.30 – 7.00pm
Maitland 17 March Retirement Planning 5.30 – 7.00pm
Lismore 29 March Transitioning to Retirement 5.30 – 7.00pm
Jim Casey State Secretary