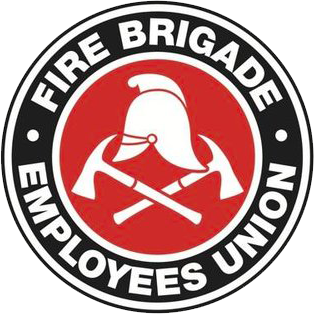 Strength in unity since 1910
2011 February SGM Agenda
February 20, 2011
SPECIAL GENERAL MEETING AGENDA
1000 hours, Thursday 24 February 2011
Union Office Conference Room, 1-7 Belmore Street, Surry Hills
Meeting open and apologies
State Secretary's report
Motions on notice (x5)

1.    From the State Committee re: 2011 Awards
This motion will be presented immediately prior to the meeting (and to any Sub-Branch meetings being held pursuant to Rule 51), with SCOM scheduled to hold a special meeting regarding this item, and to make its recommendation to members on the other items, on the evening of Wednesday 23 February.
2.    From the State Committee re: staffing priorities
"That this meeting recognises:
1. the motions on this meeting's agenda, one from the Senior Officers' Sub-Branch and the other arising from rank and file members at City of Sydney Fire Station with both proposing that the Union should campaign for various permanent firefighting staff enhancements; and
2. that the Union's Retained, Newcastle, Illawarra, Central Coast and Country Sub-Branches all have similar aspirations and expectations for enhanced staffing within their areas of operation; and
3. that while both are commendable, the SOSB motion and COS-sponsored motion will require additional ongoing funding in the order of $6.5M per annum and $15M per annum respectively, or a when combined, $21.5M per annum; and
4. to help put those figures at point 3 in perspective, a recurrent $21.5M would fund:
i) over 10 new S/O & 3 stations on the 10/14 Roster;
ii) over 20 new S/O & 3 stations on the Back to Back Roster; or
iii) over 40 new S/O & 3 stations on the Special Roster; or
iv) over 100 new Captain & 11 retained stations; or
v) an immediate, across the board 6.5% wage rise for all members; and
5. that firefighting staff numbers have either been frozen, or lost, under previous Coalition governments in NSW and the election of a Coalition government next month is all but guaranteed, leaving no doubt that maintaining existing positions (let alone securing additional ones) is set to become considerably more difficult; and
6. there has historically been scant consensus within the Union, and therefore no clear direction for the Union's officials as to what the Union's priorities for staffing enhancements should be; and
and therefore resolves to refer the question of the Union's staffing enhancement priorities firstly, to the 2011 FBEU Delegates' Conference, which shall present its recommendations to the Union's State Committee of Management which shall in turn report to Union's rank and file membership at the 2011 AGM."
3.    From the Senior Officers' Sub-Branch re: FRNSW staffing
"1.  That in order to address the unreasonable workload due to the excessive span of control as experienced by the Inspector rank and the unreasonable hours required to meet IMT responsibilities for executive officers, the SOSB request the Secretary of the FBEU to seek the additional senior and executive positions from the Department as described below to enable the progressive introduction of one Inspector for every 10 operational stations across the organisation and safer overall incident management.
2.  That excessive workload and span of control issues should be addressed through the creation of extra positions according to:
11 additional Inspectors, one for each of the 9 regional zones plus Maitland (MN3) and Katoomba (MW3) zones plus relieving component coverage of 3 (ie, 14 Inspectors in total);
1 additional Inspector on 'special roster' in MN1;
Three additional zones in the gSa, located according to strategic needs with no more than 10 permanently staffed stations per zone (ie, 12 Inspectors plus 3 RO's = 15 Inspectors and 3 Superintendents);
Additional relieving staff equivalent to three complete IMTs to cater for rostering arrangements as described in dot point 2, each comprising: 1 Chief Superintendent (IC/Operations), 2 Superintendents (Planning and Logistics) and 2 Inspectors (Safety/Rehab and Operational Media);
These additional senior and executive officer positions are not to be sourced by restructuring or compromising the current 10/14 rostering of Duty Commanders attached to the gSa, Newcastle, and Wollongong.
To avoid doubt, the staffing initiatives referred to at 1 and 2 above will require a total of 48 additional senior and executive officer positions, namely 36 Inspectors, 9 Superintendents and 3 Chief Superintendents."
4.    From the rank and file (Rule 11(2)) re: FRNSW staffing
"1.      That the SCOM campaign to retain the existing, proven staffing of Station Officer and 5 firefighters for high-rise operations at the City of Sydney Fire Station, and that this staffing be extended to other stations with high-rise risk such as 3, 4, 10, 11, 13, 20, 27, 36, 38 in the GSA, and other identified stations across the state,
2.      To campaign for the re-staffing and reintroduction, of Heavy rescue appliances at 8, 15, 36 and their introduction at 57, 71 and 101 stations, and
3.      To campaign for the creation of permanent positions required to staff Marine 1, without cannibalising positions from other areas, or stations across the Brigades."
5.    From the State Committee re: Marine 1 staffing
"That the State Secretary's report on the ongoing negotiations between the Department and Union over Marine 1's staffing and allowances and the recent proposal that the two City of Sydney positions presently scheduled to staff a new rescue appliance at that station should instead now be used to provide permanent, substantive staffing for Marine 1 on the 10/14 roster be received, and that noting that this proposal resolves numerous matters of concern to the Union, not least being the current use of one crew to staff both a pumper and Marine 1 (ie 'cross-crewing'), this meeting supports the reallocation of those City of Sydney positions to Marine 1."
6.    From the State Committee re: Marine 1 and Cross-Crewing
"That this meeting recognises that:
1.         Marine 1 has been cross-crewed by the members of 12, 17 and 22 Brigades since the trial of the vessel commenced in 2007;
2.         the Union has maintained it's position that Marine 1 requires a dedicated crew to operate effectively;
3.         the practice of cross-crewing the vessel results in unacceptable response times for Marine 1, as well as the taking of a front line fire appliance off-line every time time it turns out;
and in light of the above bans the practice of cross-crewing Marine 1 immediately, and reaffirms the Union's position that the vessel requires dedicated crew to operate safely and effectively."