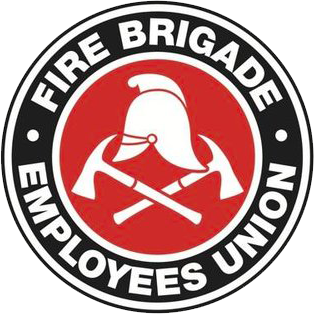 Strength in unity since 1910
Notice to all SERCO members
May 10, 2011
As members will be aware, there is an ongoing dispute between the UFUA and the FBEU. On the one hand, over 4600 FBEU members have resigned from the UFUA over the UFUA's manifest incompetence. In return the UFUA has initiated action in the Federal Court against the FBEU and it's officials. The FBEU wants to place its current and prospective members at Serco on a solid footing to best represent our members, and so has made the following interim arrangements.
The FBEU stands ready to sign up and represent members at Serco Sodexo Defence Services. While these arrangements may be reviewed in future, the FBEU has decided:
Membership Dues for members at Serco are now set at the rate of $4.78 per fortnight. This is the rate for retained firefighters under our Rules, and reflects the reality that many Serco members are also retained firefighters.
FBEU members at Serco who are also financial retained members of the FBEU at FRNSW will be exempt from paying dues at Serco.
While our Rules do not contemplate dual employment at Serco and FRNSW, all members of the FBEU will receive full support from the FBEU, including representation, bargaining and enforcement – exactly the same support members receive in FRNSW.
Legalities – debunking the UFUA misinformation
The UFUA's inability to talk straight to firefighters continues in their latest notice. They state, "the FBEU can't represent the industrial interests" of members – this is simply not true.
Any member can appoint the FBEU as their representative in enforcing their industrial rights, under the Fair Work Act 2009 and the Serco Agreement. The UFUA does not have any special enforcement powers or rights under the current Agreement. Both organisations offer substantially the same legal possibilities – the difference being that the FBEU is actually in a position to do something about it. Despite the spin from the UFUA, the FBEU can represent anyone who wants representation under the dispute resolution procedure at Serco, in consultation, and in FWA (for the legal eagles, a look at Part 4-1, s539 and s596 of the Fair Work Act 2009).
The UFUA, after conceding that the FBEU can lawfully be a bargaining agent for members at Serco, then go on to say our "rights are restricted and finish when the bargaining is completed". If the FBEU negotiates a new Enterprise Agreement at Serco, it would of course be prepared to enforce it on members behalf – and the Fair Work Act makes it clear that we can. Being "covered" by an Agreement (under s183) gives no special powers of enforcement. Can we meet with the employer, negotiate, send representatives to the courts and Fair Work Australia on your behalf – the answer is yes.
In short – the UFUA, having lost over 4600 members in NSW in the last 12 months, is clutching at straws. Join the Union with the century old record of defending firefighters – the FBEU.
Jim Casey
State Secretary