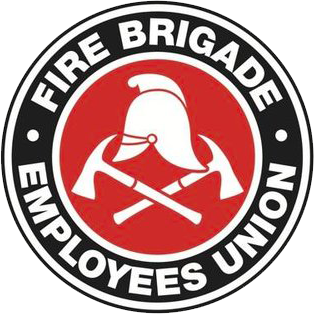 Strength in unity since 1910
CODE RED – STOP WORK ACTION & RALLY WED 15 JUNE
June 14, 2011
Stop Work Action and Rally Against O'Farrell's IR laws, Wednesday 15 June 2011
The Union's State Committee of Management has resolved that all members listed here below are to stop work for two hours tomorrow, 15 June in order to attend tomorrow's public demonstrations against the O'Farrell Government's anti-worker IR laws.
Illawarra
The following Illawarra members are instructed to stop work for two hours at 0800 hours and proceed immediately with their station's pumper to the South Coast Labour Council's rally at Lowden Square, Wollongong:
277 Dapto, 503 Wollongong and 422 Warrawong.
Sydney
The following Sydney members are instructed to stop work for two hours at 1100 hours and proceed immediately with their station's pumper (or section's vehicle(s)) to the FBEU's rallying point at St Mary's Cathedral Square, College St, Sydney. Appliances are to be parked in College Street, opposite St Mary's Cathedral, with members then proceeding at 1200 hours on to the Unions NSW rally outside Parliament House.
Sydney pumper crews
1 City of Sydney (Flyer only), 3 The Rocks, 7 Horningsea Park, 10 Redfern, 14 Ashfield, 17 Drummoyne, 19 Silverwater, 22 Leichardt, 23 Gladesville, 28 Marrickville, 29 Arncliffe, 30 Lidcombe, 34 Riverwood, 35 Botany, 38 Pyrmont, 39 Randwick, 40 Willoughby, 41 Smithfield, 42 Ryde, 43 Seven Hills, 45 Miranda, 47 Revesby, 51 Forestville, 53 Neutral Bay, 56 Matraville, 58 Beecroft, 61 Lane Cove, 64 Lakemba, 65 Rydalmere, 69 Dee Why, 73 Fairfield, 78 Dunheved, 85 Chester Hill, 88 Campbelltown, 90 Menai and 94 Kellyville.
Directorates
All Sydney-based members of the Structural Fire Safety Unit, the Building Compliance Unit, the Rescue Section and the Bushland Urban Interface Section.
Newcastle
The following Newcastle pumper crews are instructed to stop work for two hours at 1130 hours and proceed immediately with their station's pumper to the Newcastle TLC's rally at Newcastle Panthers, King Street Newcastle.
320 Hamilton, 374 Maitland, 498 Holmesville and 500 Tingira Heights.
General instructions
Only permanent members rostered onto the listed stations' pumpers are to stop work and attend (additional/specialist appliances and crews attached to the listed stations are exempt from tomorrow's action).
Participating stations attending a call at the time they are scheduled to stop work are to stop work immediately following the conclusion of that call (ie, sending of the stop message) and proceed to their rally destination.
As with all previous industrial action, members stopping work are expressly instructed to ignore Departmental orders to the contrary and take their FRNSW appliances/vehicles. This will allow members to respond if necessary immediately following the action and is therefore the most responsible course of action to take.
All remaining members, permanent and retained, are to continue to respond as normal. Members who remain at work and who move up to cover a striking station are not acting in breach of Union instructions.
Tomorrow's action is the first in a series of planned actions by public sector unions against O'Farrell's unjust IR laws. It is anticipated that other members (including on-duty members exempted from tomorrow's action) will be called upon to participate in further actions over the coming months.
____________________________________
We will not be alone tomorrow. Nurses, teachers, police, clerks, bus drivers and other public sector workers will be attending this rally. Even the maintenance crew on the Harbour Bridge are walking off the job to attend.
Which is what is needed. These laws are a threat to our wages in the future, and to the conditions we enjoy right now. Any of our current allowances, our travel compensation, the nature of our workers compensation payments, our Death and Disability scheme, all this and more can be ripped away if the Government so chooses under the new laws – regardless of what our Awards say.
So this really is a fight as to the future of our job, and the future of the public sector in NSW. Barry O'Farrell enjoys a massive majority in the Legislative Assembly. That majority is nowhere big enough to staff every appliance, every school, every hospital, and every other public sector workplace in NSW. The laws seem certain to be passed this week. Over the coming months we must fight to overturn them.
Jim Casey
State Secretary