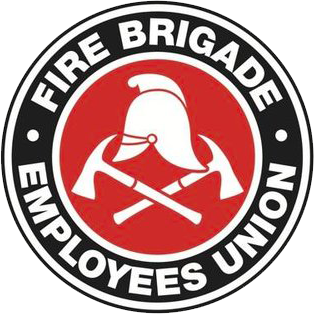 Strength in unity since 1910
Today's Stop Work Action & Rally Against O'Farrell's IR Laws
June 15, 2011
Commissioner Mullins yesterday issued two memoranda titled "Directions re Industrial Action", one addressed to "FRNSW Directors" and the other to "All Staff". Not surprisingly, both memos repeat the directions issued last Friday to all public sector agency managers by the O'Farrell Government.
Of particular concern to some members are the statements in bold that "any unauthorised absences will be unpaid" and "no employees are to use Fire & Rescue NSW vehicles".
On the first point, the Union expects that members participating in stop work action will not be paid by the Department for those two hours. No workers are paid by their employer during strike action.
The memo to Directors also requires "managers of employees" to record and forward the names of members "involved in industrial action". By way of clarification, there is no ban as yet on members performing administrative duties and as such, senior officer members should provide the information as requested.
On the second point, the Commissioner is simply restating the Premier's direction. There is nothing surprising or new in this. In fairness to Mr Mullins, he's hardly about to say "feel free to take the trucks and best of luck with today's action" is he?
As with all previous FBEU industrial action, members are to ignore the Commissioner's directives in regard to use of appliances and equipment for the Stop Work meetings. As per the State Secretary's Code Red last night, taking the appliances, and indeed our Personal Protective Equipment, is the most responsible way to ensure that members can return to work as soon as possible at the conclusion of the action.
Further, and as per all previous FBEU industrial action, any member who is charged, reprimanded, or threatened by FRNSW is to inform the FBEU office, or an FBEU Official, immediately. They can attempt to take whatever action they like against our Union, but the targeting of any individual Union member for the taking of Union-directed action will result in an immediate and serious escalation of action.
The FBEU 'Code Red' issued last evening (and available on our website) stands. There are no exemptions for any member attached to any of the stations or workplaces listed therein. To those members, thank you on behalf of the rest of the rank and file membership for taking part in the action today, for your solidarity under predictable pressure from the employer, and for standing up for all FBEU members and public sector workers. The defeat of these unjust laws starts with you today.
Darin Sullivan
President