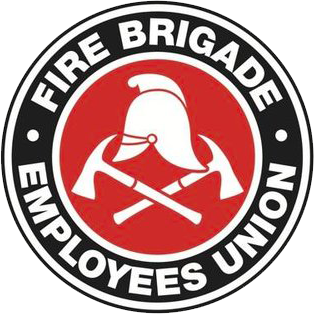 Strength in unity since 1910
SITREP No. 26/2011
July 8, 2011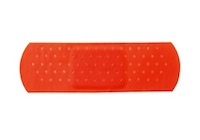 Inside this issue:
Friday is Bans Day
All New/Extra Work Banned
Medical First Responder (MFR) Banned
Community First Responder (CFR) Banned
E&T members not to transfer
Assumptions and presumptions
Friday is Bans Day
Further to Sitrep 25's report on the voting on each of the three questions put to last month's SGM, members are hereby advised that the following instructions are each now in operation, and shall remain in place until determined otherwise by a future General Meeting of members.
All New/Extra Work Banned
Members are instructed that there is an immediate ban on the performance by Union members of any new work practice which is not expressly approved by Union's State Committee, as evidenced by a Union notice to that effect from the State Secretary, and that this ban shall remain in place until such time as the O'Farrell Government rescinds its reactionary policy on public sector wages and conditions.
If in doubt, don't do it. That may be your next pay rise.
Medical First Responder (MFR) Banned
The June SGM adopted an immediate ban on members performing Medical First Responder work. This ban does not include members performing basic first aid – which has always been a part of our duties and will continue to be so. Instead it bans the use of firefighters as an integrated part of Ambulance Service response in NSW.
Community First Responder (CFR) Banned
Members at the SGM also voted to ban any increase in the number of FRNSW stations performing CFR beyond the existing Alstonville, Branxton, Bundeena, Bundanoon, Uralla and Tocumwal brigades. The ban covers both CFR training and CFR response.
Those 6 stations continue to have the Union's full support in performing CFR, and the FBEU will also support any stations' members who decide they no longer wish to participate in the CFR programme or provide a CFR service. In the interim, the Union is continuing to press the Department both in and outside the IRC to acknowledge the remunerative value of CFR work, in terms of training, responsibilities and workload.
E&T members not to transfer
During the restructure of the Education and Training Directorate (E&T) the Department foreshadowed that it wanted to transfer a number of members to the Alexandria Training College. During those discussions the Union indicated that it was concerned about such a proposal, but that it would reserve its position until the Department had provided a proposal for consideration.
No proposal was forthcoming, however the Department commenced renovations at the State Training College, clearly in preparation for the intended transfer of additional members to the facility.
The Union immediately called for a joint inspection of Alexandria, which was carried out, yet the Department was unwilling to discuss the relocation and the Union's correspondence seeking an explanation and consultation remains unanswered. Further, there has been no consultation regarding the move, its impacts on our members, both those being relocated and those at the already crowded Alexandria site, or how the Department will compensate members adversely affected by the proposed relocation.
Therefore instructor and team leader members currently attached and working out of Parramatta, Terrey Hills or Ingleburn training facilities are instructed to remain at their current work location and to not transfer to the State Training College at Alexandria.
If any member currently attached to Parramatta, Terrey Hills or Ingleburn is directed to perform duties at Alexandria they may do so, but only if management agrees to pay excess travel time and excess kilometres in accordance with Clause 26. Members should have this confirmed in writing prior to commencing travel to Alexandria and should contact the Union Office if they require clarification of these entitlements.
Assumptions and presumptions
This week Federal Parliament heard the first reading of a Bill calling for presumptive legislation covering certain illnesses for firefighters which, if passed, would reverse the onus of proof for workers compensation claims. Rather than trying to prove that a federal firefighter's cancer was work related, the employer would have to prove that it wasn't.
The Bill, if passed, would not cover NSW firefighters. However, unlike interstate firefighters, NSW firefighters already have the protection of both workers' comp and D&D cover. This remains the national benchmark in compensation for injured firefighters, both on and off-duty, but we know there is more to be done. Negotiations with the Department for a new 2012 D&D Award commenced in May. More to follow.
Jim Casey
State Secretary