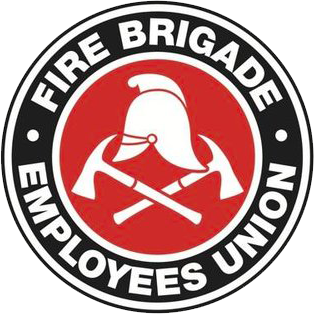 Strength in unity since 1910
SITREP No. 33/2011
August 26, 2011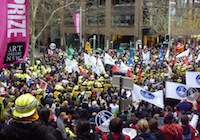 Inside this issue:
Round 2 against O'Farrell's IR laws – 8 September
Easter Sunday Public Holiday and consolidated leave – update
Union responds to Comms threat with bans
Round 2 against O'Farrell's IR laws – 8 September
With the O'Farrell Coalition Government refusing to restore the rights of public sector workers in NSW, it's time to step up the campaign. FBEU members have already campaigned at community rallies, at meetings with MPs, and at meetings with local councils. The next step is the second major Macquarie Street rally to be held, bringing together public sector workers, their unions and community members on Thursday 8 September 2011. FBEU members will assemble at 1130 hours outside St Mary's Cathedral on College St. At 1200 hours we will move to the Domain to join other unions and from there along Macquarie Street, past NSW Parliament and concluding at Hyde Park.
This protest will follow a widely-predicted horror state budget that same week and is expected to be considerably larger than the first rally which saw 12,000 workers descend on Parliament House at short notice. It is important that FBEU members join with other public sector workers and the broader community to resist this Government's attacks on our wages, our conditions and (as hundreds of health and transport workers have already found out) our jobs.
Easter Sunday Public Holiday and consolidated leave – update
Further to SITREPS 16, 18, 21 and 28, the Union's case for compensation for members has now been scheduled before Justice Haylen of the Industrial Relations Commission. The Keneally Goverrnment's enactment of Easter Sunday as another public holiday left the Department with the choice of either doing the right thing and a $800K bill, or jettisoning common sense and decency by saying no and attempting to trouser the $'s. In a move that surprised nobody, management took the latter option.
The Union will now file its primary evidence and material by 16 September, and the Department by 14 October. The Union then has until 28 October to reply to the Department's material. The Union's application is listed for mention on 14 November and for hearing on 6 December, with a judgment to be handed down sometime after that.
Union responds to Comms threat with bans
Persistent rumours of a restructure in Operational Communications, the Department's failure to meaningfully discuss its intentions and recognition that any restructure will likely involve significant loss of both positions and members' entitlements led the Union's State Committee to yesterday place a ban on the introduction of any new technology, or any change to current work practices within the four FRNSW Comms Centres until further notice.
Members are instructed to neither assist with nor implement any change to current work practices or technology that has not been expressly approved by the State Secretary. Any member requiring clarification on these bans should contact their delegate, a State Committee official or the Union office.
Jim Casey
State Secretary