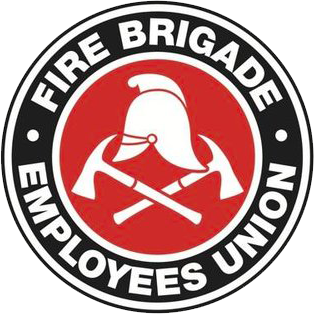 Strength in unity since 1910
SITREP No. 34/2011
September 1, 2011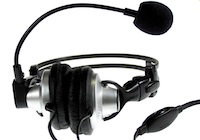 Inside this issue:
IRC directs Department to consult on Comms Centres
Marine 1 Allowance dispute
Is CFBT training, is good
In Brief
IRC directs Department to consult on Comms Centres
Further to SITREP 33/2011, the IRC has directed the Department to disclose its plans and conduct negotiations with the Union on the restructure of Regional Communications. Consequently the Union has suspended the bans that were implemented last week.
If this week's Commish's Corner is anything to go by its clear the Department has no intention of proper consultation. Rather it appears that the Department is under the misapprehension that consultation only occurs after the decision has been signed off by the Commissioner and the Minister, and even only for 'briefings'.
The dispute returns to the IRC tomorrow. More to follow.
Marine 1 Allowance dispute
Despite numerous conciliation conferences in the IRC the Department has continued to frustrate members' claims for the Marine Allowance and the matter has now been listed for arbitration.
The Union will file its material by 7 September, and the Department by 29 September. The Union then has until 5 October to reply to the Department's material. The Union's application is listed for hearing on 13 and 14 October, with a decision to be handed down sometime after that.
Is CFBT training, is good
This week I completed Stage 2 of CFBT at the FRNSW Londonderry Training Centre. The comrades from the Fire Operational Training team did a fantastic job in providing top shelf instruction – both theoretical and practical. The course was far and away the best I have been on in my time in the job.
Of particular interest is the philosophical shift in how best to initiate firefighting and rescue operations in a structure that is well involved in fire. This is cutting edge stuff that will help us do our job both more effectively, and more safely. Congratulations to all involved in the creation and delivery of this most effective resource for operational firefighters.
In brief…
A reminder that the biggest Union protest in years is scheduled next Thursday 8 September 2011, with FBEU members assembling at 1130 hours in College Street, opposite Hyde Park.
The O'Farrell Government's first budget is due to be handed down next Tuesday. Of concern to all will be the size of the widely predicted cuts to the public sector. Of particular interest to the FBEU will be to see if our representations for extra regional jobs have been successful. More next week.
Random drug and alcohol testing got a good run in the media this week and sparked a public debate about the pros and cons of workplace testing, with today's SMH letters all opposed to it.
Jim Casey
State Secretary