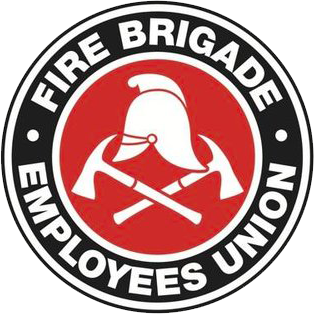 Strength in unity since 1910
CODE RED – Rally Today
September 8, 2011
Stop Work against O'Farrell's IR laws – today, 8 September 2011
The following Illawarra members are to stop work for two hours at 0800 hours and proceed with their pumper to the South Coast Labour Council's rally at Lowden Square, Wollongong:
277 Dapto, 503 Wollongong, 422 Warrawong and Duty Commander MS1.
____________________________________
The following Sydney members are to stop work for two hours at 1100 hours and proceed immediately with their station's pumper (or section's vehicle(s)) to the FBEU's rallying point at St Mary's Cathedral Square, College St, Sydney. Appliances are to be parked in College Street, opposite St Mary's Cathedral, at 1130 hours, with members then proceeding at 1200 hours on to the Unions NSW rally in the Domain, followed by a march to Hyde Park.
Sydney pumper crews:
1 City of Sydney (Flyer only), 3 The Rocks, 5 Newtown, 7 Horningsea Park, 10 Redfern, 14 Ashfield, 17 Drummoyne, 19 Silverwater, 22 Leichardt, 23 Gladesville, 28 Marrickville, 29 Arncliffe, 30 Lidcombe, 34 Riverwood, 35 Botany, 38 Pyrmont, 39 Randwick, 40 Willoughby, 41 Smithfield, 42 Ryde, 43 Seven Hills, 45 Miranda, 47 Revesby, 51 Forestville, 53 Neutral Bay, 56 Matraville, 58 Beecroft, 61 Lane Cove, 64 Lakemba, 65 Rydalmere, 69 Dee Why, 73 Fairfield, 85 Chester Hill, 88 Campbelltown, 90 Menai and 94 Kellyville.
Sydney Duty Commanders:
ME1, ME2, ME3, MW1, MW2, MS2 and MS3 Duty Commanders.
Directorates:
All Sydney-based members of the Education and Training Directorate with the exception of members who are directly delivering or receiving Recruit training and the SF Program (only), who are exempt.
____________________________________
Only permanent members rostered onto the listed stations' pumpers are to stop work and attend (additional/specialist appliances and crews attached to the listed stations are exempt).
Participating stations attending a call at the time they are scheduled to stop work are to stop work immediately following the conclusion of that call (ie, upon sending of the stop message) and proceed to their rally destination.
As with all previous strike action, members are to again ignore Departmental orders to the contrary (including Acting Commissioner Benson's memo of 7 September) and take their FRNSW appliances/vehicles. This will allow striking members to respond if necessary immediately following the action, and is therefore the most responsible course of action to take.
All remaining members, permanent and retained, are to continue to respond as normal. Members who remain at work and who move up to cover a striking station (or Executive Officer members who respond in lieu of striking Duty Commanders) are not acting in breach of Union instructions.
Jim Casey
State Secretary