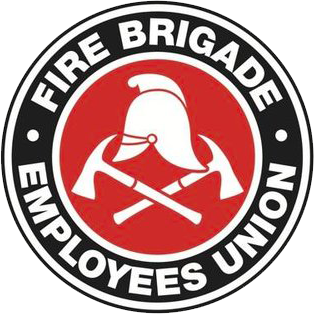 Strength in unity since 1910
Media Release
September 15, 2011
FIRIES CALL ON NSW GOVERNMENT TO PROVIDE FIRST RATE PROTECTION
The Fire Brigade Employees' Union has called on the NSW Government to ensure firefighters who develop cancer through work are properly looked after.
The Commonwealth is today expected to release a committee report endorsing the principle of a 'reverse onus of proof' – meaning Commonwealth employed firefighters who develop cancer would have greater protection and support.
FBEU State President, Darin Sullivan said it was vital the NSW Government adopt the same position.
"Firefighters are regularly called on to run into burning buildings where they can be exposed to any number of carcinogenic chemicals,"Mr Sullivan said.
"All we're asking for is a fair go. Given that we regularly put our lives on the line, it's reasonable to expect our members get the best possible protection if they subsequently develop cancer.
"This move has support from Labor, the Coalition and the Greens at a Federal level and we would expect similar support at a State level."
A series of studies in Europe, the United States and Canada have all concluded that firefighters suffer higher rates of cancer because of their occupation.
One analysis in the United States found firefighters were exposed to aldehydes, benzene, toluene, ethyl benzene, xylene, hydrocholic acid and a host of other dangerous chemicals.
Mr Sullivan said firefighters deserved the best protection possible.
"I call on NSW politicians of all persuasions to recognise the inherent risk firefighters take to protect public safety.
"If the Commonwealth can recognise this risk, so too can the State."
FURTHER COMMENT: Darin Sullivan, NSW President, FBEU 0422 436 044