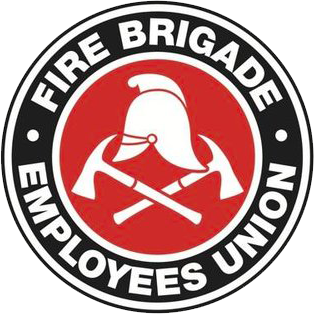 Strength in unity since 1910
SITREP No. 36/2011
September 16, 2011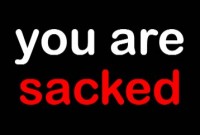 Inside this issue:
"I thank you and commend you" … and sack you
FBEU leading the "deeming" debate – update
E&T members not to transfer – update
Free independent and confidential treatment for PTSD
"I thank you and commend you" … and sack you
The Department's "Building a Better Brigade" project continues to go from strength to strength after a raft of permanent members on alternate duties were this week handed surprise letters of termination. Some of these members have been on alternate duties for a decade or more, and some are continuing to argue (with their Union's support) for a return to full duties, yet the first they all heard of their imminent sacking was when they were handed or posted these letters on Tuesday. Clearly, FRNSW's new core values of "respect, dignity, goodwill, empathy and compassion" have their limits.
Some members have been told that they will receive a D&D lump sum benefit, but most of these letters from the Department's Director Human Resources (the Commissioner obviously thought it a good time to take off on leave, and the Acting Commissioner was seemingly too busy) were silent on even this.
Common to all of these letters was the to-the-point "I have exercised my delegated authority to approve terminating your appointment" backed up by the touching "FRNSW acknowledges your service as a firefighter with appreciation. I thank you and commend you on the valuable contribution you have made to FRNSW and the community throughout your years of service". Who said they don't have hearts?
We are still not sure exactly how many members have been sacked because the Department is refusing to tell us, itself a breach of the D&D Award's subclause 9.5. Indeed the Department has numerous obligations – and members numerous protections – under the D&D Award. These include having to advise the Union (unless a member specifically requests management not to) of their intention to terminate and before that, consulting with both the injured member and the Union over the member's rehab/retraining program. They're also meant to refer members' D&D claims to Suncorp for "arm's length", independent assessment to determine whether they are PPI or TPI, and whether it is an on-duty or off-duty injury.
The Department's failure to do this for any of the members concerned caused the Union to seek an urgent listing before the IRC's Justice Haylen, who yesterday duly recommended that no terminations should take effect before the Union and Department have had the opportunity to meet over the matter. The parties are scheduled to meet on Tuesday, and report back to the IRC next Wednesday.
More to follow.
FBEU leading the "deeming" debate – update
SITREP 31/2011 reported on the joint FBEU / NT firies' union submission to the Federal Senate inquiry into presumptive legislation for roughly 1,000 of Australia's 16,000 professional firefighters covered by Comcare. We're pleased to report that the Senate Committee yesterday recommended that the list of deemed cancers be expanded from the 7 proposed by the UFUA and the original Bill to the 14 cancers proposed in our submission. This FBEU-initiated improvement should now see the Bill include multiple myeloma, primary site lung cancer in non-smokers, primary site prostate, ureter, colorectal and oesophageal cancers as deemed illnesses.
And while the NSW Government continues to reserve its position, FBEU representations have resulted in the ALP and Greens both offering in-principle support for presumptive legislation in NSW.
E&T members not to transfer – update
SITREP 26/2011 instructed E&T Directorate members working out of Parramatta, Ingleburn and Terry Hills to not transfer to Alexandria because the Department had not properly consulted, the amenities were below standard and the idea was clearly a bad one.
At the first conciliation hearing on 8 September, the IRC accepted that the Department had failed to consult and stopped the transfers from occurring. The IRC also directed the parties to hold an inspection at the State Training College prior to reporting back today.
It was clear from today's proceedings however, that despite the Department's vindictive approach to this relocation (ask any of the members involved) the IRC defended the Department's right to relocate these members – not because it was a good idea, but to allow management to manage – and directed that the ban on transfers be lifted.
Whilst not happy with this result, the Union does not expect the arrangement to last long. Already, issues with the use of pool cars have arisen and we expect it won't be long before members' assessments are delayed because assessors are wasting so much time travelling in and out to stations. Management atrocities abound at the moment, but we put this farce down to management stupidity.
The bans on the transfer of members located at Ingleburn and Parramatta and Terry Hills are hereby lifted on the understanding that they will not be required to relocate to the College until their first shift on or after 26 September. Members are also reminded to claim for entitlements for any and all travel between their current base location to the College up to and including the date of relocation.
Free independent and confidential treatment for PTSD
The eCentreClinic, part of the Centre for Emotional Health at Macquarie University, is running a 6-lesson internet course that can be done from home or work to treat the symptoms of post traumatic stress disorder (PTSD).  The next course is scheduled to begin in early October, 2011.
The course is free, independent of FRNSW and completely confidential.  Participation involves logging in to www.ecentreclinic.org once a week for 6 weeks to complete an online lesson.  The lesson contains information on key skills that can be practiced over the week.  You will also be asked to complete questionnaires before, during and after treatment so the clinicians can track your progress.
Recent trials of the PTSD course have demonstrated that over 70% of people no longer had PTSD after completing the course and 89% of people completing all or most of the recommended exercises no longer had PTSD.  Over 80% of people also said they were very or mostly satisfied with the course.
To apply, please go to .orgwww.ecentreclinic and click on Apply Now.  A staff member from the Centre for Emotional Health will contact you via telephone within a few days.
Darin Sullivan
Acting State Secretary and President