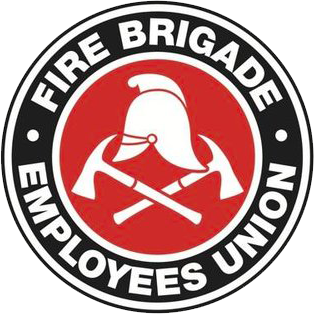 Strength in unity since 1910
SITREP 40/2011
October 14, 2011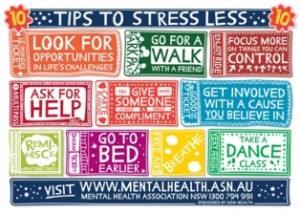 Inside this issue:
Promoting good mental health
Resilience, what is it?
Mental Health Month Morning Tea
Promoting Good Mental Health
 As part of Mental Health Month the Union has been adding resources to its website for members to download, including fact sheets, links to organisations and articles about maintaining good mental health.  Below is an extract of one such article, which can be read in full on the Union's website.
Resilience, what is it?
We've all heard the term 'resilience' and we know intuitively that having resilience is a good thing. But what does resilience really mean? Being resilient or having resilience can be described in many different ways. For instance:
Coping well with stressful situations
Behaving in a relatively consistent way even when experiencing difficult, challenging or trying circumstances
Being adaptable
Resourcefulness
Being a good problem-solver
It's important to note that being resilient does not mean showing no emotion or carrying on as normal when your life is in chaos. Indeed, behaving as though nothing is wrong when this is not the case is not a healthy way to cope with the reality of a situation.
Lifeline Australia suggests that everyone remember the following points during distressing, difficult or trying times:
Feeling stressed and emotional during a crisis is normal, so be kind to yourself and others
Be patient, take regular emotional breaks, switch off the news and take it easy for a short time. This will help you maintain your capacity to cope
Don't push yourself or others around you too hard
Reduce short term expectations, don't criticise others' reactions, and realise that people cope with events differently
Ensure your physical wellbeing is looked after – eat, drink and rest as best as you can
Realise that even if you are not directly affected by what's going on, the event may still have an impact on your mental and emotional health and wellbeing
Understand that you are not alone, that you can always find caring support from organisations like Lifeline on 13 11 14.
Mental Health Month Morning Tea
The Union is holding a morning tea on Monday, 31 October as part of our mental health awareness campaign. More details to follow, members interested in attending should email office@fbeu.net.