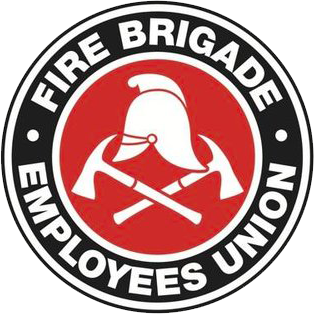 Strength in unity since 1910
LSV Dispute Continues – bans remain in place
October 20, 2011
 Despite today's bans, and a hearing before VP Walton of the IRC, FRNSW management still refuses to respect the agreement between the Union and Department for the staffing of the LSVs.
Consequently all bans remain in place. The parties are appearing before IRC Commissioner Ritchie in Newcastle at 1000 hours tomorrow, where the Department will make application for Dispute Orders against the Union.
It is the Department that has bought on this dispute, and the Department that can end it. Our demand is eminently reasonable – simply that FRNSW management remain true to their word.
Reproduced here below for members' information is the resolution of the Union's State Committee of Management this afternoon.
Jim Casey
State Secretary
"That the State Secretary's report of the proceedings at midday today before the IRC's Vice President Walton, as conveyed to him by the Union's Senior Industrial Officer who appeared with Jim Nolan of counsel on behalf of the Union be received and noted, in particular VP Walton's concluding recommendations that: 
1)    The parties are to urgently confer;
2)    The status-quo shall operate until such time as the matter is re-listed on Monday 24 October 2011;
3)    The bans and limitations the subject of notification shall be lifted immediately; and
4)    The officials and employees of the Union and the employer are to take all reasonable steps to give effect to the recommendation, with the parties to provide the Registrar with a status update by 4pm today;
 and having regard to all relevant considerations and developments to date, including that:
 a)    The matter of LSV staffing was comprehensively negotiated and clearly settled as part of the "Waratah dispute" (IRC Matter No. 2029 of 2009) by agreement between the parties in 2010;
b)    The matter of LSV staffing is only now in dispute because the employer has unilaterally abandoned that agreed settlement;
c)     This dispute now has far wider implications than was understood in 2009/10 given the employer's concurrent attempt to terminate the employment of numerous members on alternative duties (IRC Matter No. 1372 of 2011), a most serious dispute and one that remains unresolved;
d)    The IRC should not review the agreed position given that in the absence of any Union counter-claim, the best possible outcome for the Union would be the preservation of the status-quo whereas the employer has absolutely nothing to lose;
e)     To lift the bans without an undertaking from the employer to abide by the agreed position would simply serve to encourage further bad behavior from the employer, thereby sowing the seeds for even more industrial disputes than are already underway; and
f)      The Department rejected the Union's attempt to arrange a meeting this afternoon, as was directed by VP Walton without the pre-condition that the bans be lifted;
this meeting resolves that the current bans and limitations should continue until such time as the Department unambiguously agrees to respect and observe the agreed position reached in 2010."