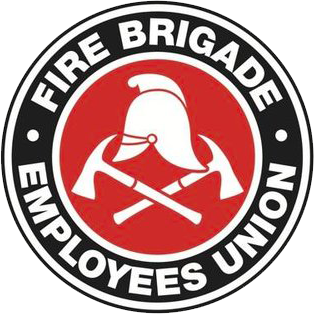 Strength in unity since 1910
SITREP No. 45/2011
November 25, 2011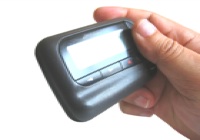 Inside this issue:
Retained pager pain: don't get short-changed
Deeming update
Bathurst goes 10/14
Update on alternative duties terminations
Retained pager pain: don't get short-changed
The Union has been notified that as of today there will be 87 retained stations affected by non-activation of the paging system, which is the primary alert method for all retained firefighters. The stations affected are located throughout Sydney, Newcastle, Wollongong, Central Coast and the Lower Hunter. The company providing the paging service has gone under and as a result, these stations will be left without pagers for up to (we fear, at least) one month.
The Department has assured the Union that measures are being put in place to ensure responses aren't delayed and the RTAS (phone system) will be the temporary primary alert for the affected stations.
The Union is deeply concerned that this situation could lead to delayed or non-responses from the affected brigades. Members are advised that safe minimum crewing and members safety should not be compromised and that all delays should be reported to ensure further contingencies are put in place.
Further, members should not be financially disadvantaged by technical malfunctions and should therefore claim for any and all incidents where the failure of their call notification resulted in their non-attendance.
Deeming update 
The Safety, Rehabilitation and Compensation (Fair Protection for Firefighters) Bill 2011 was passed by Federal Parliament this week. Members will recall that the Union, along with our firefighter comrades in the Northern Territory, made a lengthy submission to the Senate Committee inquiring into this Bill. The Bill was amended by its proposer to incorporate almost all of the additional cancers put forward by the FBEU in our submission and as a result, approximately 1,000 aviation and ACTFB firefighters will now have an expanded list of occupational cancers that is almost twice as long as the original.
Bathurst goes 10/14
SITREP 35/2011 reported that funding was secured in the state budget to upgrade Bathurst and Nowra to 10/14 staffing. Bathurst will now commence on the 10/14 roster at 0800 hours next Friday 2 December and it's anticipated that Nowra will go onto the 10/14 roster early in 2012. Congratulations to all those members who worked hard to achieve this result.
Update on Alternate Duties terminations
While the agreement to suspend the termination of members reported in SITREP 39/2011 officially expires today, negotiations between the Union and Department continue. Progress has been made, but we remain a considerable way short of a comprehensive settlement. The members directly affected all remain employed by FRNSW and this is not expected to change any time soon. More to follow.
Jim Casey
State Secretary