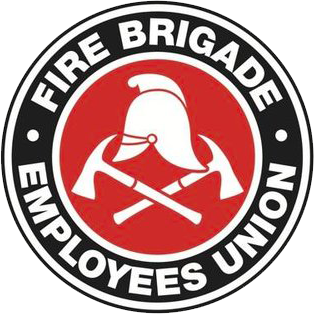 Strength in unity since 1910
SITREP No. 46/2011
December 2, 2011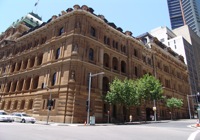 Inside this issue:
Union appeals against LSV dispute orders
Urgent nursing home audit
Police to interview all members responding to Quakers Hill
Retiring soon?
SSS and SAS contributions can be salary sacrificed
The rhetoric and realities of the mining boom
Union appeals against LSV dispute orders
In SITREP 42/2011 we reported that the Department was pressing ahead with its prosecution of the FBEU over the bans imposed to force it to honour its LSV agreement with the Union.
The Union has filed an appeal against the issuing of dispute orders by Commissioner Ritchie in the first place. The Department breached our agreement, effectively taking industrial action against our members. It is they, rather than the Union, who should be facing prosecution.
The appeal will be heard by a Full Bench of the Industrial Relations Commission (assuming the O'Farrell government doesn't legislate it out of existence in the meantime) on 27 February 2012. The Department's prosecution, which was originally listed for hearing on 16 December has been adjourned pending the determination of our appeal.
Urgent nursing homes audit
Following the tragic Quakers Hill nursing home fire, the state government ordered an urgent audit of nursing home fire protection. FRNSW already has comprehensive data on fire suppression systems in nursing homes, but some gaps remain.
Commissioner Mullins rang me this morning seeking the Union's support for crews to visit those nursing homes in their station area where no data exists and determine what, if any, fire suppression system is installed. Relevant stations should receive an urgent memorandum from the Community Safety Directorate with the details of the audit requirements. I indicated to the Commissioner that the Union supports this action.
Police to interview all members responding to Quakers Hill
The Union has been advised that all firefighters who responded to the Quakers Hill nursing home fire will be interviewed by police as part of their evidence gathering procedure.
Detectives will visit relevant stations to conduct the interviews. They will ask questions so that individual statements can be prepared, and members will have an opportunity to review their own statement before signing it.
Whilst it is not envisaged that there will be problems, and without wishing to alarm members, if you are interviewed you should be aware that you can have a support person present during the interview, have the right not to answer any or all questions and have the interview stopped at any time. You should be provided with, and keep a copy of, your signed statement.
Members should contact the Union office if you require further advice.
Retiring soon?
The second instalment of the 2011 Award's 2.5% pay increases will take effect on and from 24 February 2012, following the first 2.5% pay increase on 17 June this year, resulting in a 5% pay increase in little over eight months. Permanent SSS and SASS members who are contemplating retirement are advised to contact State Super (SSS on 1300 130 096, and SASS on 1300 130 095) to confirm that their planned retirement date will allow this wage increase to be reflected in their retirement benefits.
SSS and SASS contributions can be salary sacrificed
Members in SSS or SASS are also again reminded that their superannuation contributions can be salary sacrificed. Salary sacrificing your SSS or SASS contributions often means significant tax benefits. If you're still not salary sacrificing your contributions, chances are you're ripping yourself off.
The rhetoric and realities of the mining boom
Something to think about the next time one of those mining industry ads comes on the telly, or when you hear mining billionaires crying poor over the mineral resources rent tax. According to a recent report from the Australia Institute – Mining the Truth, the rhetoric and realities of the commodities boom – mining directly employs only 217,000 people, accounts for less than 10% of GDP, pays less than 15% tax, sends 83% of its profits overseas, and has been (partly) responsible for the last 200 points in interest rate rises. So why does anyone (apart from the mining bosses themselves) object to even the much watered down mineral resources rent tax?
Given that the federal government has tied the increase in employer contributions to superannuation from 9% to 12% over coming years to the mining tax, and given that 12% super is still not enough for dignity in retirement, the only sensible position for workers to take is that the tax doesn't go far enough.
Jim Casey
State Secretary
Friday 2 December 2011