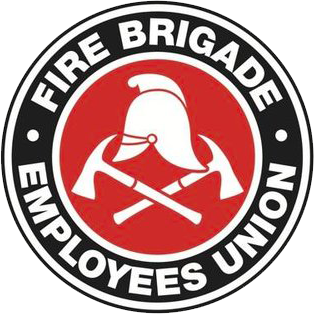 Strength in unity since 1910
SITREP 1/2012
January 6, 2012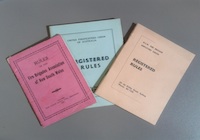 FBEU rule changes – don't believe the hype
Santa didn't make it to…
AFAs – response to be confirmed?
FBEU rule changes – don't believe the hype

A fax authored by former FBEU Official Simon Flynn has been circulated through fire stations over the past week. The fax makes a series of erroneous claims regarding proposed changes to the Union's Rules 14 (Meetings of the State Committee of Management), 25 (Candidates) and 51 (Sub-Branches), and then requests that members sign a petition to call for a plebiscite to reject these changes.
While the Union's officials have chosen to ignore the former official Flynn's previous divisive publications, his claims in this instance are so factually wrong that they demand correction in each instance.
Rule 14 (Meetings of the State Committee) – this proposed amendment prevents the State Secretary from blocking debate on the Committee. It guarantees dissenting officials the opportunity to state their case. It does not empower the Executive to ride roughshod over the SCoM as Flynn alleges. In fact it does exactly the opposite. To present it otherwise indicates either a complete lack of understanding of the amendment, or is a deliberate misrepresentation.
Rule 25 (Candidates) – this proposed amendment simply ensures that only FBEU members can contest the position of State Secretary. To oppose this displays a deep lack of faith in the capacity of firefighters to lead firefighters. It deserves support, simply on the basis of self-respect.
Rule 51 (Sub-Branches) – this proposed amendment creates new Sub-Branches in Sydney, allowing for more Sub-Branch meetings than ever before. It is a crucial democratic reform in that it allows members to move to amend motions from the State Committee on the floor of general meetings, rather than simply vote yes or no. This will allow more direct member input into setting Union policy, and deserves the support of any member who takes internal democracy seriously.
These amendments provide  modest and effective democratic reform for the FBEU. They will serve us well through 2012 and beyond. I encourage all members to read the detailed rebuttal of Flynn's fax here before signing the call for a plebiscite. If any member wishes to discuss the proposed rule changes, please contact your State Committee official or email office@fbeu.net with your name and contact number and I will call you.
Santa didn't make it to….
…the Central Coast or Hunter Valley, with misguided local management refusing to pay retained members for their involvement in community Christmas activities.
For as long as we have had a fire brigade our members have been involved in Christmas activities in one way or another. Santa has arrived at community Christmas events in fire trucks driven by on duty permanent firefighters or retained firefighters on authorised duties.
It seems to that to save a few dollars the bosses have refused to pay those retained members who played Santa for their authorised duty claims. The funny thing is, the Department's own CARS reports identify the Santa Run as a recognised duty.
Any member who has been refused payment for this authorised duty should contact the Union office.
AFAs – response to be confirmed?
More cost cutting madness from the UK. Devon and Somerset fire crews warn that delaying sending fire crews to attend automatic fire alarms in business premises will leave 170 fires to spread every year. The Fire Brigades Union says this is gambling with lives, businesses and jobs and is a 'cut too far'.
The fire authority have proposed to introduce a new policy of not sending fire engines to automatic fire alarms at business and commercial premises. Instead they will wait for someone to enter premises and confirm there is a fire before sending any fire engines. Not just plain stupid, but dangerously stupid.
Jim Casey
State Secretary