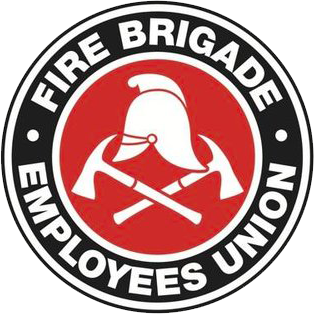 Strength in unity since 1910
SITREP 8/2012
February 24, 2012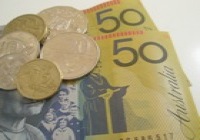 5% in 8 months – next Award wage increases take effect today
O'Farrell's war on workers Part 1, Commission of Audit
O'Farrell's war on workers Part 2, fines for unions
O'Farrell's war on workers Part 3, election funding
O'Farrell's war on workers  Part 4, workers comp
Nobody voted for this
 5% in 8 months – next Award wage increases take effect today
The next 2.5% wage increases for all FRNSW firefighters, permanent and retained, take effect today.
This makes for a 5% increase in only 8 months, following the first 2.5% increase in June and the lump sum payment made to all members in March last year (see SITREP 12/2011, "Check your pay – lump sum payments made today").
At a real 3% per annum over three years without any award cost offsets or trade-offs, our 2011 Awards remain the benchmark result for NSW public sector unions over the last 14 months. Is it enough? No, and the O'Farrell Government is doing everything it can to ensure it stays that way. Read on.
O'Farrell's war on workers  – Part 1, Commission of Audit
The O'Farrell Government's "NSW Commission of Audit" released its interim report yesterday, predictably warning impending financial doom for the state unless the IRC and the unruly public sector unions are brought to heel. This report is an ideological declaration of intent to ensure that public sector workers do as they're told, when they're told, at the lowest possible cost and risk of resistance. Some FRNSW highlights:
"It is recommended that the Department of Premier and Cabinet amend the NSW Public Sector Wages Policy 2011 to include a provision that additional staff ratios, workforce management policies and death and disability benefits should not be included in industrial instruments."
"In some organisations, a resource allocation methodology is a major determinant of staffing levels, rostering, overtime policies and/or numbers and locations of service outlets. Examples are …
fire fighter crew per appliance."
"The Commission recommends that the Department of Premier and Cabinet should amend the NSW Public Sector Wages Policy 2011 to include a provision that workforce management policies (such as staff ratios) should not be included in industrial instruments."
What does this mean for us? It means that this Government regards core conditions like safe and effective minimum crewing, the 10/14 roster, D&D and the ongoing employment of alternate duties firefighters to be optional arrangements to be applied at the discretion of management.
The report also states that "NSW fire-fighters had a relatively low level of salary after five year's experience compared with Victoria and Queensland", but fails to explain that both comparisons are between their Station Officers and our Qualified Firefighter rank. A mistake on their part? More likely a precursor to long-held plans for direct recruitment to officer rank and the scrapping of our promotion system.
More to follow with the release of the final report in April.
 O'Farrell's war on workers – Part 2, fines for unions
Following on from last year's legislative reforms which forced the IRC to stick to the Government's 2.5% wages cap, O'Farrell yesterday announced new anti-union legislation which will increase the fines payable by unions who breach IRC Orders (as the FBEU did last October's LSV dispute) from today's maximum of $20,000 per day to an enormous $220,000 per day. Who voted for that?
O'Farrell claimed that he is simply updating and aligning the fines in NSW with those already payable in Queensland, but failed to mention that the Queensland IR Act includes a right to strike and the NSW IR Act does not. It's just another attempt by the Liberals to keep public sector wages screwed down below inflation and to shut down any dissent.
O'Farrell's war on workers – Part 3, election funding
Just this week, we saw legislation pass through Parliament that effectively prevents public sector unions from having a say in the election of our bosses. O'Farrell's latest "democratic reforms" place severe limitations on the ability of unions like the FBEU to support any candidate or party who supports their members.
O'Farrell's war on workers – Part 4, workers comp
Also looming large on O'Farrell's reform agenda is workers comp. The Government is flagging vicious attacks on workers comp benefits, including the abolition of cover for travel to and from work (journey claims) and the extinguishment of all benefits after five years. After that, it's the dole queue for you. That'll show 'em.

Nobody voted for this

O'Farrell's reforms are all aimed at removing our ability to fight for and defend our wages and conditions:
legally, by stopping the IRC from awarding future wage increases beyond 2.5%, regardless of work-value changes or productivity improvements;
politically, by stopping unions from supporting political parties and candidates; and
industrially, by introducing astronomical fines for unions who dare to fight back.
This is a coordinated assault on the working people of NSW and it demands a coordinated response from the NSW union movement. More to follow.
Jim Casey
State Secretary