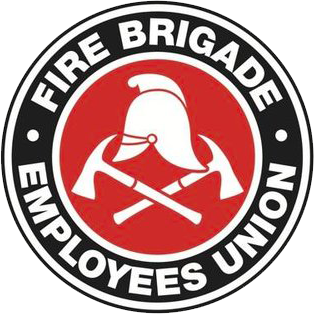 Strength in unity since 1910
SITREP 15/2012
April 13, 2012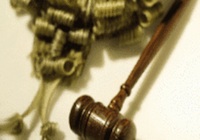 In this issue:
 2012 Union elections – results
Easter Sunday Public Holiday and consolidated leave – update
Meal and Refreshment Allowances – Union to prosecute for award breaches
Incident Management Teams
Qualification allowances – is the sky really falling?
2012 Union elections – results
The NSW Electoral Commission's Returning Officer has today declared the results of the contested positions of our Union's elections for the term 2012-2015. There were 6207 ballot papers issued and 1225 ballots returned (19.7%), the results of which were as follows:
Senior Vice President                                
John HENRY                       610
Travis Broadhurst                   607
Informal                                   8
Junior Vice President                              
Jason Morgan                         550
Matthew MURRAY          660
Informal                                    15
Retained Sub-Branch Secretary            
Phillip GARDNER            789
Marina Findeis                       352
Informal                                   84
Congratulations to Comrades Henry, Murray and Gardner on their election to the State Committee. And on behalf of the entire Union thank you to State Committee outgoing officials Comrades Broadhurst and Morgan for their outstanding work over the last six and three years respectively in fighting for the interests of firefighters and the broader labour movement.
Easter Sunday Public Holiday and consolidated leave – update

As advised in last week's SITREP, this matter came back on before the IRC's Justice Haylen on Tuesday. While arbitration hearings concluded last December and a decision remains pending, the Judge once again encouraged the parties to come to an agreement on compensation for the recently proclaimed Easter Sunday public holiday. The Department is yet to respond to our alternative proposal to increase all permanent firefighter wage rates in recognition of the extra public holiday, in line with the Judge's suggestion, but has undertaken to do so prior to the next IRC report back on 9 May. More to follow.
Meal and Refreshment Allowances – Union to prosecute for award breaches
The Union instruction given in SITREP 12/2012 that all meal and refreshment allowances are to continue to be paid out of petty cash remains in force. Indeed, the IRC's Justice Haylen on Tuesday expressly refused a Department request to order that it be withdrawn.
So how did management respond to that set back? By instructing Area Commanders to issue an even more provocative memo to stations on 11 April which again directly contravened the Awards.
Justice Haylen was highly critical of the Department's latest antics, leading him to this morning make a "strong recommendation" that the Department suspend its 11 April memo and hold discussions with the Union. The Department's HR section this afternoon wrote to all Area Commanders advising "If you have recently issued a written communication regarding claims for refreshment and meal allowances, you are encouraged to consider withdrawing that communication, consistent with the Recommendation of the IRC" – which might be fair enough if not for the fact that HR wrote the offending memo for them to issue in the first place.
Our advice to all members is to ignore the memo and to our Area Commander members, to ignore the advice from HR and leave it to them to clean up their own mistakes.
Any order from the Commissioner that is contrary to our Awards is an unlawful order, and the Union is now prosecuting the Department for breaches of the meal and/or refreshment allowances at subclauses 10.3.1 and 10.4.1 of the Permanent Award, and subclause 8.3.1 of the Retained Award.
In the meantime, members are advised that Station Commanders are not required to keep safe any monies withheld as tax when making incident allowance payments.  It is money they can continue to use as petty cash.  Station Commanders have fulfilled their obligations if they simply keep a record, using the proforma attached to last weeks SITREP, of the totals of tax withheld.  The Department will then forward all tax withheld to the ATO by electronic means, utilising their normal PAYG processes, leaving the petty cash remaining at stations available to pay further claims.
Incident Management Teams
The Union has been advised that some members below the rank of Superintendent have been placed on call, outside of their rostered hours of work, as an Incident Management Team (IMT) member. Members below the rank of Superintendent are hereby instructed that they are not to be considered part of an IMT, or placed on call for an IMT, unless they are either:
a)    placed on call during their rostered hours of work, or
b)    being paid overtime for any and all such time.
 Qualification allowances – is the sky really falling?
The rumour mill went into overtime this last week, ably assisted by yet another gutless, anonymous fax to stations from the same disgruntled former official this time claiming that qualification allowances (eg, rescue, hazmat, aerials and comms) are about to be sold off, or worse.
Nothing could be further from the truth. The State Committee has approved the exploration of a possible consolidation of allowances and/or extending some or all of these allowances to members currently not receiving an allowance via, for example, an expansion of FRNSW rescue stations. But there is no formal proposal and before there can be, it will first have to be approved by the State Committee and then voted on by all members at a General Meeting.

Jim Casey
State Secretary