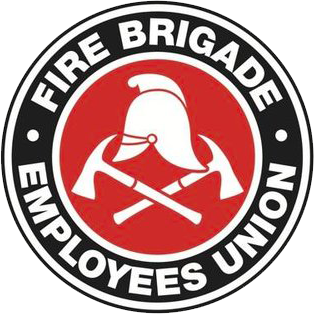 Strength in unity since 1910
Media Release – Road Safety
April 19, 2012
Firefighters back SARAH Group to strengthen road safety around accidents
The Fire Brigade Employees' Union has backed a family-led campaign to strengthen road safety around breakdown sites, following two tragic and unnecessary deaths on the Hume Highway in February.
The SARAH (Safer Australian Roads and Highways) Group has collected well over the 10,000 signatures necessary for a petition to be discussed as an order of the day in NSW Parliament following the roadside deaths of student Sarah Frazer and tow truck driver Geoff Clark.
Ms Frazer had broken down on a dangerous section of the Hume with inadequate breakdown lanes when Mr Clark came to her aid. Both were killed when Ms Frazer's car was side-swiped by a passing truck.
The SARAH Group is calling on the NSW Government to
1. introduce legislation requiring that all major Roads, Highways and Freeways have a continuity of 2.5m breakdown lanes in order to provide a safe breakdown space for drivers and passengers;
2. introduce legislation requiring drivers who see flashing hazard or emergency lights to slow down to half the posted speed limit and when safe to do so, move into an adjacent lane away from the vehicle/s displaying the flashing lights.
FBEU President Darin Sullivan said firefighters have been fighting a long-standing campaign for 40km/h speed zones around emergency flashing lights and were therefore happy to support the broad push of the SARAH Group's proposal.
"Every day firefighters and others put themselves at risk by assisting in roadside accidents," Mr Sullivan said.
"Firefighters have long campaigned for compulsory 40km/h zones around emergency flashing lights at accident sites, and we back the SARAH Group's proposal to introduce legislation to improve breakdown lanes on major highways and to force drivers to slow down around accident scenes. Such legislation would go a long way to ensuring more lives aren't lost in the tragic circumstances that took Sarah Frazer and Geoff Clark.
"Firefighters and others who respond to roadside accidents already put their safety on their line to help the community. It is only right that our state's laws do everything possible to lessen the risk they face.
"The FBEU wishes Sarah's father, Peter Frazer well in his campaign and we urge the NSW Government to consider the SARAH Group's proposals carefully."
Darin Sullivan (FBEU) 0422 436 044, Anil Lambert (media) 0416 426 722