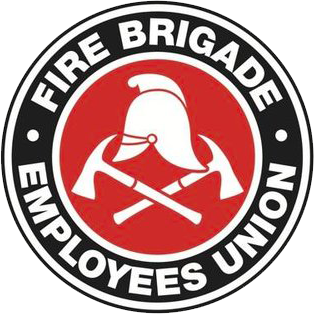 Strength in unity since 1910
SITREP 19/2012
May 11, 2012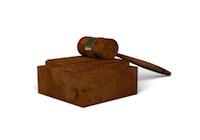 Inside this issue:
Easter Sunday public holiday dispute – update

CFR claim – update

Meal and Refreshment Allowance dispute – CODE RED Amended
Easter Sunday Public Holiday dispute – update
As advised in SITREP 15/2012, the IRC's Justice Haylen recommended that the parties reach agreement on compensation for the recently proclaimed Easter Sunday public holiday, including possible increases in firefighter wage rates. Almost 6 months to the day later, and after repeated assurances that some sort of offer would be made, the Department finally came back to us on Tuesday this week (the very last day before we were scheduled to report back to Justice Haylen) with the news that they actually couldn't agree to anything. Why? Because after looking at this for half a year they eventually figured out it was going to cost them money.
Justice Haylen, who appeared to be no more impressed with the Department's antics than we were, will now make a determination on the Union's application. More to follow.
CFR claim – update
Similar to the Easter Sunday debacle above, the long running CFR claim once again came before the IRC this week. And in no surprise the Department again, after months of procrastination, appeals for time to crunch numbers, appeals for time to consult with Government and repeated assurances to both the Union and the IRC that they would make some sort of offer, finally came back with an answer that at least had the virtue of being emphatic. They are flatly refusing to pay anything at all for those Retained firefighters who are working as Community First Responders. The Union now expects the IRC to arbitrate the matter.
Meal and Refreshment Allowance dispute – CODE RED Amended
This dispute returned the IRC, not once but twice this week, following the imposition of the Union's CODE RED bans on out-duties and country relieving last Friday. Today Justice Haylen unsurprisingly recommended that the Union lift its bans. While the Department continues to breach the Awards, the Union's prosecution of these breaches is yet to be heard, with the first mention still two weeks away and a resolution doubtless many more weeks (if not months) after that.
The Union this afternoon offered to immediately lift all bans imposed last Friday provided the Department agreed to respect the Award. As a gesture of good will to the Commission, the Union also advised both the Department and the Judge that it would amend its bans this afternoon to remove any restriction on members performing country relief.
Accordingly, members are instructed that CODE RED issued last Friday, 4 May remains in force with the exception of the ban on GSA members performing country relief, the performance of which is now permitted. 
STOP PRESS: The Commissioner wrote shortly after 1700 hrs today to advise that he is "unable to agree" with the Union's position. The dispute will now return to the IRC next Tuesday, 15 May.
 Jim Casey
State Secretary                                                                                                                               Friday 11 May 2012