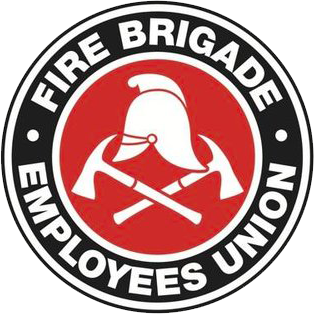 Strength in unity since 1910
SITREP 22/2012
June 1, 2012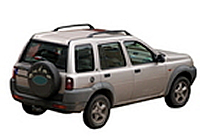 Inside this issue:
None of your Business, Managers
Tinker, Tailor, Firefighter … ?
Carpooling – it's still your choice
More UK cuts
None of your Business, Managers
Area Business Managers are now wanting to know where permanent members are staying when on country relief in an apparent attempt to reduce the Department's tax liability. Not surprisingly, after happily looking for more ways to tax members (meal allowance anyone?) we are less than excited about helping management out now. Members are advised that there is no obligation to complete a living away from home declaration and any member who is directed otherwise should contact the Union immediately.
Tinker, Tailor, Firefighter … ?
 In SITREP 14/2012 the Union outlined the arrangements for members being fitted for new personal protective clothing (PPC). The fitting procedure for the new PPC is well underway but contrary to previous assurances that each member would be individually fitted in order to avoid more ill-fitting gear, the Department has now decided that it's cheaper for you to fit yourself if you miss your station's allocated time slot.
When contacted about this last week, management absurdly responded that it was no different to the roll out of the new baseball caps, where all members had to choose one of two sizes. They can't be serious – comparing baseball caps to PPC? Members should have the safest PPC available – and one of the ways to ensure this is for it to be properly and professionally fitted. The Union is writing to the Department with a proposal as to how this can be resolved. Members will be advised as to their response, but regardless no member is to attempt to fit and measure either themselves or a workmate. We're firefighters, not tailors – if a professional fitting was good enough for 90% of the workforce then it's good enough for all of us.
Carpooling – it's still your choice
 This advice was originally posted in SITREP 7/2009, but some Zones are continuing to direct retained members to travel together or to seek special approval to travel on their own so here we go again.
Members travelling to and from temporary work locations (in this case for training) are again advised that while you can choose to carpool, you cannot be directed to travel with another member in their vehicle and you cannot be directed to take another member with you in your own vehicle. Members who are denied payment on the grounds that they could/should have travelled with some other member, or who simply want advice on their travel entitlements, should contact the Union for further assistance.
More UK cuts
South Yorkshire fire crews will ballot for industrial action in another dispute over frontline cuts and management imposed changes to terms and conditions. The UK Fire Brigades Union (FBU) has given management seven days' notice to reverse or remove a range of cuts to frontline crewing including the closure of four stations, the replacement of S/O and 3 pumpers with "vans" crewed by only two firefighters and the introduction of a new roster system that will see firefighters being on duty for ninety-six (96) continuous hours. No, that is not a typo.
Jim Casey
State Secretary