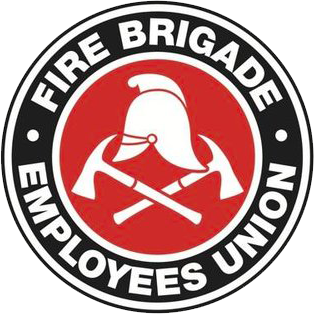 Strength in unity since 1910
SITREP 24/2012
June 15, 2012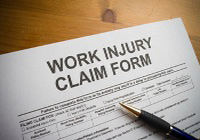 Inside this issue:
Who voted Liberal? NSW Budget
Who voted Liberal? Workers Comp up against the wall
June SGM results
Permanent members annual leave balance adjustment
Injured Workers Support Network
Meal and refreshment allowances – update

NSW Budget
Who voted Liberal?
 The delivery this week of the O'Farrell Liberal/National Government's second budget confirmed that labour costs would be cut by 1.2% over four years, the equivalent of cutting 10,000 public sector jobs. There's no avoiding the fact that FRNSW got a particularly poor deal, and easily the worst outcome of the four agencies – Police, RFS, SES and FRNSW – within the Emergency Services Ministry. In a feeble attempt to put some sort of a polish on what was clearly a turd, the Government attempted to claim the $15M allocated for the rollout of new PPC for firefighters as a budget highlight, ignoring the fact that (a) this had already been approved, announced and funded by the previous Labor Government and (b) the rollout is already over 12 months behind schedule.
Commissioner Mullins and I have exchanged letters over the past 24 hours in which he confirmed firstly, what we did know – that FRNSW was not exempt from the Government's cuts, and secondly, what we did not know – that firefighter positions are not considered "frontline staff", and therefore not safe from O'Farrell's job cuts.
Commissioner Mullins also confirmed the Union's understanding of the magnitude of the cuts to the FRNSW budget – some $70M over four years. He describes this as "a very significant amount", which is akin to describing Chernobyl as a minor hazmat incident. Employee expenses alone have been cut by over $13M for the 2012/13 year, which is the equivalent of a 3% wage cut for all firefighters. There is simply no way that the Department can achieve these savings without impacting upon our jobs and/or conditions.
I am meeting with Commissioner Mullins on Monday morning to discuss the situation. More to follow.

Workers Comp up against the wall
Who voted Liberal?
 The Workers Comp report released this week had clearly been written before the inquiry even started. The Opposition called it a sham, and it was. The Coalition-stacked, Shooters-chaired Committee ticked off every single proposal put up by Government. The inquiry heard that:
The administrative cost of running the bureaucracy that is WorkCover has blown out from $70 million in 1999 to $600 million now;
WorkCover's payments to insurance companies have increased from $130 million to $476 million since 2001;
50% of the deficit is due to poor investment returns;
During the same period: injuries have

fallen

; disputed claims have

fallen

; compensation payments have

fallen

.
And the Government's solution? Cut benefits of course.
The only beneficiaries of these "reforms" will be the insurance companies (who are already licking their lips in anticipation of the Government's looming review of fire service funding) and the employers. Their increased profits will come directly from the pockets of injured workers and their families. FBEU members in Sydney, Newcastle and Wollongong this week joined thousands of other workers in mass demonstrations against these cuts. This fight is far from over.
June SGM results
All three motions on notice for this week's Special General Meeting were declared carried, with the voting as follows:
Item 1, Secondary Employment Policy: 362 for, 6 against, 3 abstentions
Item 2, Incident Meals and Refreshments: 369 for, 0 against, 2 abstentions
Item 3, Government's attack on workers compensation: 367 for, 0 against, 2 abstentions
The full motions can be found on the Union's website in SGM notice issued on 5 June.
Permanent members annual leave balance adjustment
The Department today notified the Union that SAP errors over recent years have resulted in some permanent members' leave balances being overstated and others being understated. Members with incorrect annual leave balances will apparently be written to, with corrections being made next week.
The Union will review the Department's advice to members and confirm whether this is in accordance with the Award in next week's SITREP.
Injured Workers Support Network
The Workers Health Centre has established an Injured Workers Support Network which provides assistance to injured and ill workers and their families. The IWSN provides peer support through meetings where workers are able to share their experiences with others, connects workers with appropriate services and assists and encourages injured workers to establish links within their local community health system, Government Departments, organisations and other individual support groups who can assist injured workers.
The IWSN website (www.injuredworkerssupport.org.au) provides access to numerous resources, up to date information on legislative changes effecting injured workers and a discussion forum.
Meal and refreshment allowances – update
Justice Staff of the Industrial Court of NSW has issued directions in our prosecution against the Department for its continuing breaches of our Awards in relation to the payment of meal and refreshment allowances. The Union is to file our evidence by 22 June, the Department by 13 July, and our reply is due by 20 July. The matter will then be heard on 26 July.
Members are reminded to record every instance that a meal and refreshment allowance is not paid by the cessation of duty and to forward the details to the Union office on fax number 9218 3488.
Jim Casey
State Secretary