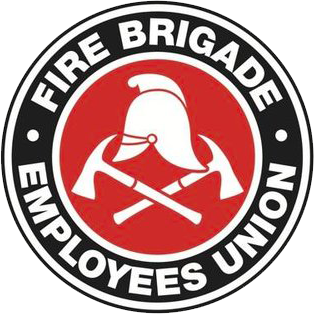 Strength in unity since 1910
CODE RED: Urgent SGM to be held tomorrow
June 20, 2012
RFS Volunteers exempt from Workers Comp cuts
Urgent Special General Meeting to be held tomorrow
Thursday 21 June 2012
As members would be aware, the O'Farrell Government is currently attempting to ram its workers comp amendments through the Parliament. The Bill, which was only released yesterday afternoon, goes well beyond the sham Inquiry recommendations released last week. It is far, far worse than anyone expected and will severely impact upon FRNSW firefighters.
It has already been widely reported that the Government has chosen to exempt Police and coal miners from these workers comp cuts. What has not yet been reported on, or explained, is the Government's decision to also give RFS and similar emergency volunteers the same exemptions and protections.
The Union's State Committee does not begrudge the surprise exemption given to RFS volunteers, but we cannot accept any arrangement that delivers inferior protections for the paid workers within the same industry. The State Committee has today determined that the Government must, as an absolute minimum, extend the exemption already given to Police, coal miners and RFS and other emergency volunteers under the Workers Compensation (Bush Fire, Emergency And Rescue Services) Act 1987, or face an immediate, concerted industrial campaign.
Members are to note that there will be only three meetings held tomorrow, each meeting commencing 1000 hours at the following locations:
Sydney, at the Union Office, 1-7 Belmore Street, Surry Hills.
Newcastle, at 260 Station, Newcastle.
Illawarra, at 503 Station, Wollongong.
Motion on notice:
"That this meeting resolves to adjourn and to direct all members (ie, with no exemptions), within the Newcastle, Central Coast, Sydney and Wollongong areas (ie, within the geographical area of the FRNSW Metropolitan Operations Directorate) who are of or below the rank of Chief Superintendent to immediately stop work and to proceed to the designated locations, to be specified by the State Secretary in the notice to be issued immediately following the adjournment of this meeting, by 1300 hours, where this meeting will then reconvene in order to receive a report on the workers compensation dispute and to determine further action(s) in support of our demand that the Government extend the exemption already given to police, coal miners, RFS and other emergency volunteers to all FRNSW firefighters."
Jim Casey
State Secretary