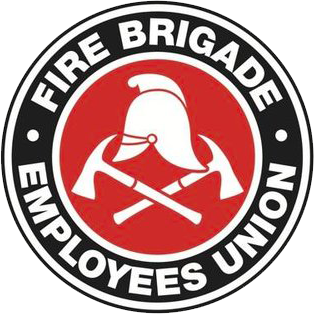 Strength in unity since 1910
CODE RED: members to stop work from 1300 hrs 21 June
June 21, 2012
Workers Compensation for Firefighters under attack
All members on strike from 1300 hrs Thursday 21 June 2012
The O'Farrell Government is currently attempting to ram its workers comp amendments through the Parliament. The Bill, which was only released Tuesday afternoon, goes well beyond the sham Inquiry recommendations released last week. It is far, far worse than anyone expected and will severely impact upon FRNSW firefighters.
Members have voted this morning to take strike action across the job against these cuts, unless the Government agrees to exempt all FRNSW firefighters, as Police and RFS volunteers are exempt.
Of 600 members state wide the vote was as follows:
Support – 604                        Reject – 132                 Abstentions – 1
Members within the Metropolitan Operations Directorate are hereby instructed that effective on and from 1300 hours today, Thursday 21 June, and ceasing at 1800 hrs today:
• no permanent or retained member is to respond to any incident. All pumps are to go offline and all work is to cease from 1300 hours today. • members are advised that there are no exemptions from this action, all members from Chief Superintendent down are to stop work from 1300 hours, including members in Communications Centres, Operational Support sections and Zone Offices.
• members are to reconvene 1400 hours today at one of the following three locations, to hear a report from the State Committee and consider further actions against these attacks:
– For members in the GSA, convene at Macquarie Street, Sydney outside Parliament.
– For members in Newcastle, convene at Nobby's Beach end of Newcastle Beach.
– For members in Wollongong, convene at 503 Wollongong.
– For members in the Central Coast, convene at Fountain Plaza.
• Station Commanders are instructed to 'Salvage Lock' and secure all doors of their stations.
• To ensure the fastest possible return to operational capability, on duty members are to travel to the above locations in our appliances.
These actions by the Government constitute an intolerable attack on injured firefighters, which is why we have taken the step to this comprehensive action. We will not oppose the use of RFS units to provide fire cover for the duration of this action, provided they do not use FRNSW equipment or facilities.
The action will be suspended should the Government grant the required exemption for firefighters. Members should stay alert for further notices regarding this action and the further campaign against these laws.
Jim Casey
State Secretary                                                                                                                Thursday 21 June 2012
Print Notice: