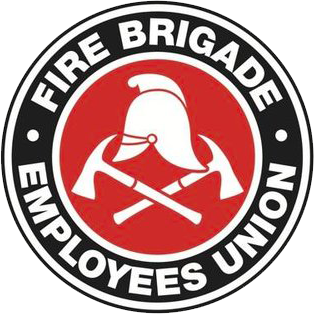 Strength in unity since 1910
SITREP 28/2012
July 13, 2012
Inside this issue:
EOI's, secondments and higher duties
Learning Solutions Online – good bye to QUAD
Who voted Liberal National? Grafton Gaol closed
EOI's, secondments and higher duties
Union representations on behalf of members who were successful in their application to perform temporary secondments/higher duties only to be refused release by their regular supervisors (usually zone management) have led to the Department confirming that only in "exceptional circumstances" should the successful applicant not be released to perform such duties.
While refusing to be drawn on exactly what these "exceptional circumstances" might be, the Department also agreed that the successful applicant should be the applicant who demonstrates the most merit for the position, not the applicant whose absence will cause the least amount of overtime or disruption for their zone. It follows that members do not require the prior approval of their supervisor(s) in order to apply for secondment/higher duties.
Members who are successful in an EOI but then refused permission to act in a temporary position should contact the Union for further advice.
Learning Solutions Online – good bye to QUAD
The Union has agreed to the use of a new online system for recording members' qualifications to replace the current Qualification Database (QUAD). The new system will also allow members to keep track of the units of competency they are undertaking, see what study they need to undertake for further progression and promotion and also when assessments are scheduled to be held.
Members are still advised though to ensure that they retain copies of any academic transcripts of certificates arising out of training and to ensure that they keep a record of when they seek to be assessed as this may be required to verify date of promotion.
 Who voted
Liberal

National? Grafton Gaol closed

Another week, another atrocity from the O'Farrell Government – this time the closure of Grafton Gaol with the loss of 108 jobs.

For over five days a picket of between 300 and 500 workers and residents prevented the movement of prisoners and equipment out of the facility. The impact of the closure upon Grafton will be severe, coming after a number of major businesses shutting down or downsizing over the last eighteen months. Local anger was such that the sitting member, Nationals MP Chris Gulaptis, broke ranks with the Government and joined the protesters. The picket was finally lifted when the Police riot squad was deployed.

The community campaign against the closure showed real courage. While the picket was inspirational, it also was clearly not enough. This issue united a community who voted for the O'Farrell Government, and still the Government crushed them. More service and job cuts are coming – literally thousands of them – in FRNSW as much as any other agency.

Jim Casey
State Secretary