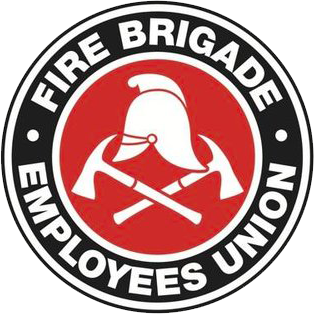 Strength in unity since 1910
SITREP 30/2012
August 3, 2012
TOLing off line for another week
Monash Firefighter Health Study – update
Dopey UFUA drops legal action against FBEU
What's in a name?
TOLing off line for another week
SITREP 29/2012 reported that the Union had notified the Industrial Relations Commission of a dispute over the Department's intention to commence TOLing of permanent stations. Two separate hearings this week before the IRC's Justice Backman resulted in the deferral of the introduction of TOLing until at least next Thursday 9 August, with the Union and Department expected to continue discussions in the interim. More to follow.
Monash Firefighter Health Study – update
SITREP 6/2012 reported on the progress of the Australian Firefighter Health Study, of which the FBEU is an advisory group member. This study aims to investigate differences in the overall death rate and rates for specific causes of death in Australian firefighters compared to those of the general population. The outcomes of primary interest are deaths from cancer, cardiovascular disease, non-malignant respiratory diseases and traumatic injury.
This study does not require firefighters to 'opt in'; instead it is being carried out based on data gathered from various firefighting employers and, in a world first, from incident data. This data, once de-identified, will be cross referenced against cancer registry and death registry data, as well as incidents. Members with any questions can contact FBEU Industrial Officer Claire Pullen for further information, or visit the study's website – www.coeh.monash.org/ausfireftr.html.
Dopey UFUA drops legal action against FBEU
After losing almost 6,000 members in NSW in less than two years (close to 40% of the national membership) and shredding at least $100K in legal costs, the UFUA's officials last week abandoned their two and a half year old Federal Court case against the FBEU. Why? It was not, as the UFUA this week claimed, because of some abstract provision of the Fair Work Act. It was because their case was hopeless.
This latest UFUA debacle again confirms that the FBEU was right to cut our funding pipeline to that failed organisation when we did. The real losers remain the interstate firefighters who are stuck with such inept leadership.
What's in a name?
Commissioner's Orders this week reported a restructure of the FRNSW Executive Leadership Team, with the "Deputy Commissioner, Corporate Services and Governance" getting the heave-ho in favour of a new "Deputy Chief Executive" title. Why? It may be because the other Deputy Commissioner position (the one responsible for putting out fires) did not enjoy quite the same "remuneration package".
So what's in a name? About $50,000 per year apparently.
Jim Casey
State Secretary