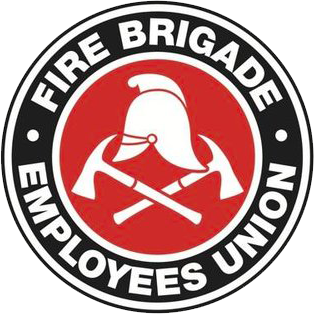 Strength in unity since 1910
SITREP 31/2012
August 10, 2012
TOLing off line for another week – update
 514 Banora Point "here to stay"
16 Hour Maximum – it's the law – update
TOLing off line for another week – update
 SITREP 30/2012 reported that the Union had notified the Industrial Relations Commission of a dispute over the Department's intention to commence temporarily taking permanent stations off line (TOLing). Last week's hearing before the IRC's Justice Backman resulted in the deferral of the introduction of TOLing for a week. A further hearing before Justice Backman yesterday led to agreement for a further deferral for another week, with the Union and Department to continue discussions between now and our return to the IRC again next Thursday, 16 August.
Meanwhile, and on the other side of the world, it was reported this week that a last-minute court order has forced the Yonkers (New York) Mayor to shelve a plan to take fire appliances off the street to cut overtime costs. Management had planned to remove up to two appliances from service for the day if insufficient firefighters showed up for work – a measure opposed by the union, which also rejected management's claims of overtime blowouts caused by firefighter sick leave. The parallels continued when a Supreme Court Justice issued a temporary restraining order blocking the move at the union's request.
 514 Banora Point "here to stay"
We note with considerable satisfaction this week's Commissioner's Corner item on the opening of the refurbished Banora Point Fire Station – and particularly Commissioner Mullins' confirmation that Banora Point Fire Station "is here to stay".
It wasn't so long ago that the Department was insisting that 514 Tweed River (now Banora Point) was no longer required and would therefore be closed, with its members to be "returned" to 468 Tweed Heads. Thankfully the FBEU's officials and members took a different view back in 2001 and successfully argued to keep the station open and independent of 468 Tweed Heads. We don't expect the FBEU received any credit for that at this week's official opening, but not having received an invitation, we wouldn't know.
 16 Hour Maximum – it's the law – update
As members were reminded in SITREP 23/2012, the Permanent Award's subclause 8.11 prevents members from to working beyond 16 hours except in the case of "… an incident or other emergency circumstances". Only a week later, the Union was alerted to a breach of subclause 8.11 after a decision to send a spare firefighter from Sydney to Newcastle in early morning peak hour traffic predictably backfired after the firefighter staying was forced to work beyond 1000 (and therefore 16 straight) hours.
Heavy traffic and the desire of local management to avoid a four hour minimum recall does not constitute an "emergency circumstance" – a fact openly acknowledged by the Commissioner who today wrote to advise that "action has been taken in order that all staff in the Zone in which the incident occurred are fully aware that the conditions in the Award are not arbitrary and must be complied with". We could seek to prosecute for this Award breach, but in view of the Commissioner's unambiguous response, won't. This time.
Jim Casey
State Secretary