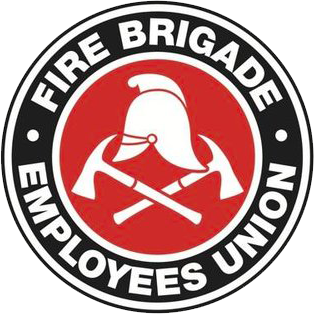 Strength in unity since 1910
SITREP 32/2012
August 17, 2012
TOLing off line for another week – update #3
Major aerial operators – Licence to bill
Who voted Liberal? Even more cuts for public sector workers
TOLing off line for another week – update #3
Further to recent SITREPs 29, 30 and 31, negotiations with the Department over the O'Farrell Government's disastrous budget cuts have continued, both in and out of the IRC, over the past week. While we are nowhere near a resolution we have managed to delay the start of TOLing of permanent stations for another week while discussions continue.
The Union is doing all it can to avoid the TOLing of S/O and 3 permanent station crews for at least this financial year, and for as long as possible beyond that. If that sounds defeatist to some then it needs to be considered against the harsh reality that the budget has already been cut whether we like it or not, leaving us to either find $15M in overtime cuts or to open the door to mass firefighter job losses.
The Union this week put a series of proposed Award amendments to management, some of which were doubtless controversial. But this is not surprising. Any proposal that is going to go anywhere near reducing the o/t bill from $25M to $10M in only 12 months could not be anything but controversial.
The parties return to the IRC yet again next Thursday, 23 August but there are three important points to note in the interim. Firstly, TOLing remains on hold. Secondly, the Department is yet to agree. And thirdly, if and when the Department does agree then these proposals will then be put to a Special General Meeting for members to decide. More to follow.
Major aerial operators – Licence to bill
This week's Commissioner's Orders regarding high risk work licences for major aerial operators advised members on how to renew these licences – at your initial expense. Members are not obliged to dip into your own pocket to pay for a licence required by your employer. Members are instead advised to renew their licence – and pay the applicable fees – all whilst on shift and with the Department's coin. Simply put, fill out all forms, make all calls and attend Australia Post whilst you are on duty, using the station's  petty cash to pay for both your passport sized photo and the $60 licence fee.
Who voted Liberal? Even more cuts for public sector workers
In keeping with the contempt with which the O'Farrell Government treats its workers, it has filed an application in the IRC to vary the Public Service Conditions of Employment Award to strip basic entitlements like 17.5% annual leave loading and remote area allowances. We are not covered by this Award, but if O'Farrell is successful he'll no doubt try to flow these changes throughout the sector.
And this is only the beginning, with the Government flagging it will also seek to do away with the extra week's annual leave to which shift workers are entitled and to abolish shift penalties. These are nothing less than crude attempts to further cut public sector workers' pay and conditions, coming on top of O'Farrell's perverse 2.5% wages policy and his more recent 1.2% "Labour Cost Expenses Cap", the practical effect of which will be to force public sector unions like the FBEU to choose between accepting only 1.3% per year in wage increases, or to trigger even more job cuts in order to fund the extra 1.2% to make up the 2.5%. That's right, it's not even 2.5% any more.
Jim Casey
State Secretary