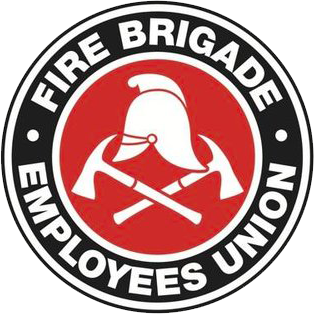 Strength in unity since 1910
SITREP 34/2012
August 31, 2012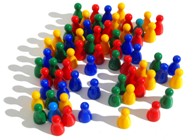 Special General Meeting
Friday 7 September 2012
Special General Meeting – Friday 7 September 2012
The Union's State Committee of Management has resolved to call a Special General Meeting at 10am on Friday 7 September 2012 at the Union Office at 1-7 Belmore Street, Surry Hills with the final vote on each question to be declared pursuant to Rule 11(4)(d) at midday on Wednesday 12 September at City of Sydney Fire Station, Castlereagh Street, Sydney.
The timing and location of most Sub-Branch meetings (Sydney (x7), Central Coast, Newcastle and Illawarra) will be determined by each Sub-Branch Executive Committee and notified separately, shortly. The Senior Officers' Sub-Branch Secretary has advised that the SOSB will not be meeting separately and as such, SOSB members are encouraged to attend the SGM or a convenient other Sub-Branch meeting.
Retained and Country Sub-Branch members may meet locally at any time between 1800 hrs on Monday 3 September and 1000 hrs on Wednesday 12 September provided that:
a)    there will be at least seven financial Union members present throughout the course of the local meeting; and
b)    at least 24 hours written notice of intention to hold a local meeting together with the proposed time, date and location is received by the Union office by no later than 0900 hrs on Friday 7 September.
___________________________________________________________
Meeting open
Secretary's report
Motions on notice (x2)
1.  Response to 2012/13 Budget and the NSW Government's Labour Cost Cap
"That the initiatives and award variations proposed by the Union's State Committee of Management to avoid the immediate TOLing of permanent appliances and firefighter job losses following the O'Farrell Government's Labour Cost Cap forced reduction of FRNSW employee-related expenditure by $15.3M this financial year, as set out in the document headed '2012/13 Budget and the NSW Government's Labour Cost Cap' and placed on the Union's internet site prior to this meeting, be received, noted and endorsed."
 State Committee of Management recommendation: SUPPORT
 2.  Endorsement of 2012 Death and Disability Award
"That the proposed 2012 Death and Disability Award and associated terms of settlement, as placed on the Union's internet site prior to this meeting, be received, noted and endorsed."
 State Committee of Management recommendation: SUPPORT
Jim Casey
State Secretary