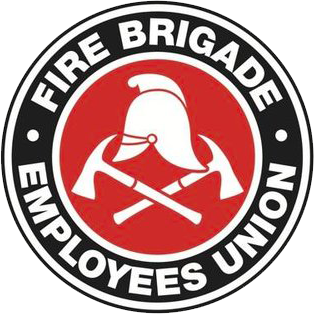 Strength in unity since 1910
SITREP 36/2012
September 14, 2012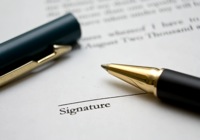 FRNSW budget cuts – update
Plan B: new Conditions Award
New D&D Award made
Who voted Liberal? Cross-border bastardry
FRNSW budget cuts – update
The Union and Department today returned to the IRC following this week's SGM decision, with the Union reaffirming its strong preference for the reduction of overtime over TOLing and the loss of firefighter jobs. The matter was scheduled for a further report on 3 October after the Department reported that it was reviewing all options and would give notice (without specifying how much) before TOLing or otherwise consult with the Union "where appropriate" (also unspecified). More to follow.
Plan B: new Conditions Award
The Union today filed an application with the IRC for a new Consolidated Conditions Award which, if made, will have the effect of converting a raft of current industrial arrangements from Departmental Standing Orders and fire brigade "lore" into award conditions and law. Most members are not aware that many of the conditions we take for granted (for example, the re-crediting of annual and long service leave when sick) are not protected by an award at all and are open to possible amendment or removal by the stroke of a single Commissioner's Order. Converting these arrangements into Award conditions will remove this risk.
But the Union's award application does more than just convert existing Standing Orders into award clauses. It also inserts new clauses to give effect to long-standing arrangements that most members take for granted, but which are now under threat. For example, subclause 4.22 requires the Department to maintain minimum staffing of 4 on all permanent pumpers and 2 on all specialist appliances which, if made, would preserve the existing status-quo and prevent permanent TOLing. More to follow.
New D&D Award made
The 2012 Death and Disability Award is now in force, having been made yesterday following overwhelming endorsement by members at this month's SGM. A full copy of the new Award, which provides increased off-duty death or TPI benefits of up to $350K backdated to 22 March, can be found under the "Wages and Conditions" section of our website.
y
 Who voted Liberal? Cross-border bastardr
What a week for the Liberal and National parties. Here in NSW, the O'Farrell Government resumed its carpet-bombing of the public sector with cuts of $1.7B (that's billion) over four years in education, and a whopping $3B to be carved out of health. Not to be outdone, Campbell Newman's new LNP Government took the axe to 14,000 public sector jobs in Queensland (including 57% of all uniformed positions in the QFRS' Rural Operations arm) and the Baillieu Coalition Government in Victoria confirmed cuts to fire services in only 12 months of $66M – $41M for the CFA and $25M for the MFB.
Is there a pattern forming here?
Jim Casey
State Secretary