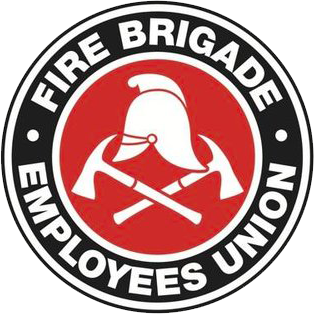 Strength in unity since 1910
SITREP 38/2012
September 28, 2012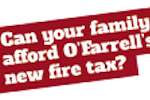 Fire service funding campaign launched
Certainty and transparency: Redeployment/Retirement process agreed
Promotion to Qualified Firefighter
In Brief
Fire service funding campaign launched
As all members are aware, the insurance companies of NSW currently pay 73.7% of the funding for fire services of NSW, through the Fire Service Levy. The O'Farrell Government is proposing to replace this with a big new Fire Tax on all properties across the state that will show up on your Council rates notice. The Union is campaigning against this for two reasons: firstly, the new tax will shift the cost of funding FRNSW onto working families while letting the biggest beneficiaries, the insurance companies, off the hook; and secondly, the funding of fire services by a new tax means that every time the FBEU argues for budget increases (to either keep stations open, or for pay rises for us all) we will in effect have to argue for an increase in taxes – pitting us directly against the community.  After already handing the insurers millions through gutting Workers Compensation earlier this year (a bullet firefighters successfully dodged through strike action) the Government is intending to sling the insurers an additional $700 million a year.  Members are encouraged to visit the campaign website at www.nonewtax.org.au/.
Certainty and transparency: Redeployment/Retirement process agreed
In settlement of the Death and Disability Award (SITREP 36/2012) the Union has also secured an agreed process for the assessment of fitness for duty, permanent redeployment and medical retirement. The issue of medical retirements and redeployment to suitable alternative duties has been the subject of an ongoing dispute which kicked off in September 2011 when a number of permanent members where sent termination letters (see SITREP 36/2011).
The Union put a stop on those terminations and since then has been negotiating with the Department over a clear and agreed process by which members may appeal disputed fitness for duty determinations. It will ensure that members are properly consulted about possible permanent redeployment options and, if redeployment is not possible, that they advised of their D&D entitlements prior to retirement. This new process, which was endorsed by members at this month's SGM, also provides for payment if the Department stands a firefighter down pending a medical assessment.
This agreed process will now be applied to some 40 members on alternate duties, including those members who were the subject of that dispute in September 2011. The Department and Union are now in discussions over an implementation timetable and it is expected that affected members will be contacted over the coming months as their cases are progressively reviewed.
Promotion to Qualified Firefighter
Commissioner's Orders this week detailed the assessment procedures for promotion from FL2 to QF following changes made to the Award in 2009, on application by the Union, which allowed Firefighters Level 1 who completed Certificate III (Firefighting and Emergency Operations) to reach QF rank after only 24 months service. Previously members had to wait 36 months before they could be promoted to QF, regardless of whether they had completed the required training or not. It follows that members are encouraged to complete the required units of competency as soon as possible so that they start earning the higher rate of pay as soon as possible.
The Commissioner's Order also confirms the agreement negotiated by the Union that the date of promotion (and therefore the payrise) is the date that members applied to be assessed. This means that any delays in being assessed will not impact on a members' promotion date. For example, if you apply to be assessed on 2 October 2012, but the Department does not assess you until 3 December then your promotion (assuming you are found to be competent) will be backdated to 2 October.
A firefighter who is deemed not yet competent when they are assessed will have their date of promotion delayed by one month (only) after the date of their original application for assessment. So using the above example, a member who was deemed not yet competent on 3 December and who was re-assessed (and found to be competent) on 5 January 2013 would have their promotion backdated to 2 November 2012 (ie, one month after their original application on 2 October).
As always, members are advised to keep a record of when they applied to be assessed and the date that they submitted their assignments for marking by making a note in the occurrence book and having your Station Officer confirm the date that you submitted your assessment.
In Brief
Meanwhile in the UK, Boris the toe-cutter has ordered the London Fire Brigade to find £65 million in savings over the next two years.  Looks like our London comrades could be losing up to 1000 jobs, 30 fire stations and 30 fire engines.
With the Union's agreement, training is now well underway for the e-Occurrence book in the GSA, with discussions continuing on the rollout of the book to country areas. Stations will start to use the new electronic occurrence book on a staggered basis after all the stations in their Zone have received training.
Jim Casey
State Secretary