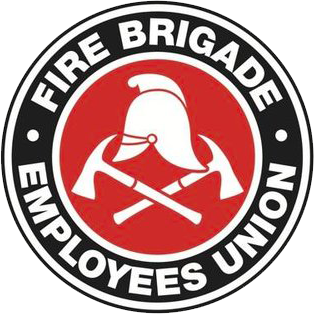 Strength in unity since 1910
SITREP 39/2012
October 5, 2012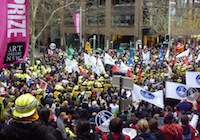 FRNSW budget crisis update
FIRU roster dispute
Sick leave changes on the way?
Say no to Barry's new tax
FRNSW budget crisis update
The TOLing dispute before the IRC that commenced back in July (see SITREP 30/2012) resumed this week with no result save that, when pressed by the Union, the Department stated that it would finally confirm its intended cost-saving measures within the coming fortnight. This leisurely response to O'Farrell's budget cuts stands in stark contrast to the end-of-the-world urgency they were claiming back on 30 July, when literally every day that TOLing was delayed was only going to lead to even greater misery later. That was over 9 weeks ago.
The Department can't have it both ways: if it was urgent 9 weeks ago then it must surely be even more urgent now. The dispute has next been listed for report back on 17 October.
FIRU roster dispute
The Department's attempt to remove Fire Investigation and Research Unit (FIRU) investigators from the 10/14 Roster hit a hurdle this week after the Union invoked the status-quo provisions of subclause 36.7 of the Permanent Award.
It was clear that the Department's representatives believed all they had to do was turn up to the IRC in order to get their way, and equally clear that they were surprised when this did not occur. The question of whether or not the 10/14 Roster survives at FIRU will now be determined in a hearing set down for 11 December, but there is no doubt it will now continue (to our members' relief, and management's great disappointment) in the interim. More to follow.
Sick leave changes on the way?
In an unsurprising move, the Department has also announced its intention to overhaul the management of permanent members' sick leave and carer's leave through the review mechanism available to it under Clause 23. The Department is citing the claimed 118 hour per firefighter annual average as evidence that the current Attendance Management Policy (AMP) does not work, and the justification for a new and tougher AMP. The Union has notified the IRC of a dispute and invoked the status-quo protection of subclause 23.15, with the parties to report to the IRC's Justice Staff next Thursday, 11 October. More to follow.
Say no to Barry's new tax
Even we were surprised today to find one insurance industry advocate and supporter of a new property-based tax going so far as to argue that the current funding system causes (and I quote) "more business failures, bank repossessions, good people put out of work after their employer fails, more marriage breakdowns and in the worse cases, more suicides." Really? Public comment on the O'Farrell Government's "Funding Our Emergency Services" discussion paper closes this coming Monday. See www.nonewtax.org.au/.
Jim Casey
State Secretary