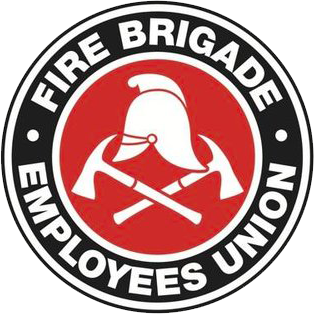 Strength in unity since 1910
CODE RED
November 5, 2012
Commissioner Mullins has tonight confirmed the Department's intention to commence temporarily closing permanent stations (ie, Taking them Off Line, or TOLing). This is directly contrary to undertakings to provide advance notice that were repeatedly given by the Department to the IRC's Justice Backman, and by Commissioner Mullins to me personally.
Out-duties and relievers not to leave station if station is on or below minimum staffing
Members are instructed that:
No out-duty or relieving duty is to be performed if it will result in an appliance (including specialist appliances) falling below safe and effective minimum staffing.
No out-duty or relieving duty is to be performed if the station in question is already on or below safe and effective minimum staffing levels for all appliances attached to that station.
This instruction shall remain in force until advised otherwise by way of further Union notice.
Further to the above, members are also reminded that:
No appliance is to respond or remain on-line without safe and effective minimum staffing.
No firefighter can be directed to use their own vehicle, and the Department must provide return transport for any permanent firefighter who is directed to perform an outduty or stand-by duty without prior notice (see Permanent Award subclause 12.12). To avoid doubt:
(a)      the term "prior notice" means prior to the conclusion of your last rostered shift; and
(b)      nothing in this advice should be taken to mean that a member must either request that the Department provide transport, or that they may not choose to use their own  vehicle.
Station Officers cannot be directed (or choose) to perform outduties or stand-by duties without breaching the Award.
An officer (Inspector or above) who orders another officer (Station Officer or above) to perform an out-duty or stand-by duty is (a) issuing an unlawful order and (b) exposed to disciplinary charges for breach of Regulation 17(c) – "A firefighter must not abuse the firefighter's authority by acting oppressively towards a subordinate".
More to follow tomorrow.
Jim Casey
State Secretary