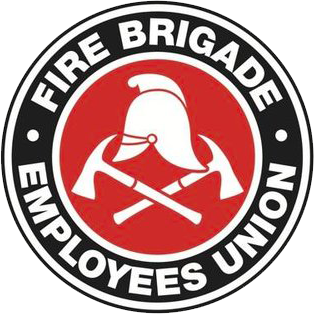 Strength in unity since 1910
CODE RED
November 19, 2012
Department to proceed with permanent station closures
As reported in SITREP 44/2012, last Friday the Industrial Relations Commission gave the Department the green light to begin temporarily closing permanent stations (TOLing). Management chose to not commence closures over the weekend (in spite of the overtime worked over these shifts). Perhaps co-incidentally, the weekend past was also the twelve-month anniversary of the tragic fire at Quakers Hill that resulted in eleven deaths. Is there any connection between the two? Members (and the broader community) can be their own judge.
As late as this morning the Union's officials met with management to discuss how station closures were to be executed. The FBEU remains opposed in-principle to station closures as a threat to community safety, firefighter safety, and ultimately to our jobs. However, the failure of the Commissioner to issue any Orders governing permanent station TOLing (as he did for retained TOLing with In Orders 2008/22) is making a dangerous situation worse by placing members – and senior officer members in particular – in an impossible position.
The staff disposition as of 1700hrs suggested that tonight there will be no absences, and consequently no station closures. Given this, and that discussions are continuing over draft TOLing Orders, the Union's response tonight is limited to assuring senior officer members who refuse to close stations that they will have the full support of the Union.
The Union's officials will continue to monitor the situation and will issue further notices as and when appropriate. Members are also hereby advised of the possible calling of an urgent Special General Meeting, possibly with 48 hours or less notice, and are therefore requested to monitor the Union's website regularly over the coming fortnight.
Jim Casey
State Secretary