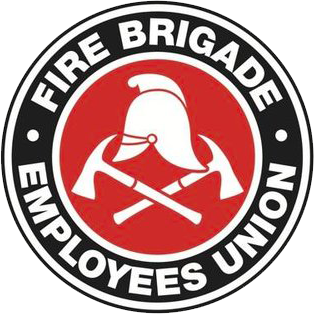 Strength in unity since 1910
SITREP 45/2012
November 23, 2012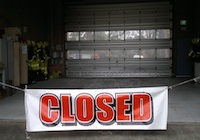 TOLing: Govt loads gun, Dept pulls trigger
The first casualty of war?
Workplace drug testing "an ill-informed reaction"
PAT trials are voluntary
TOLing: Govt loads gun, Dept pulls trigger
As members would be aware, the closure of permanent fire stations began this Monday at 1800 hours in response to the O'Farrell Government's vicious budget cuts.
Whilst there are many industrial issues associated with TOLing, and the Union is in the process of addressing these as they arise, the primary question here is community safety. This makes it an issue not only for 6,200 FBEU members, but rather one that effects every resident of NSW.
It will not be industrial action alone that stops these service cuts. We need to redefine and carry this as a political issue – one where every member of the NSW Parliament knows that their constituents are aware, and angry, that their fire protection is being seriously compromised for no good reason. This will not be a campaign sorted over a few weeks. It will be a longer fight, but one that is entirely ours to win.
In the interim, this week two main questions emerged regarding TOLing:
1. Can Station Officers be directed to perform outduties?
The answer here is clearly no. In 1997 the Union and Department agreed to vary the Award so that Station Officers and Inspectors could no longer be directed to perform outduties. So this is not a Union instruction, it is a legal right.
Less clear at the moment (it has never arisen before) is whether a Station Officer can legally agree to perform an outduty? The Union's officials are continuing to monitor and seek member feedback on this, but in the absence of a clear legal and/or policy position, the answer until further notice is yes.
We are already aware of at least one Station Officer who was "spare" after their station was closed and their crew sent on outduties, who then acted for the rest of that shift as the Duty Commander's driver. This would require the Station Officer to work elsewhere and would therefore be an outduty, so consistent with the above advice, a Station Officer who did not wish to do this (or perform similar alternative roles at some other workplace) could lawfully refuse to do so. Or they could agree to do so.
One final and important point here.
It is an offence under Section 210(1)(e) of the Industrial Relations Act 1996 for an employer to victimise an employee because they have claimed a benefit to which they are entitled under an Award. This means that a member cannot be coerced, stood over or threatened because they exercise their Award right to refuse to perform an outduty, and any member who feels that this has occurred should contact the Union.
2. Can Station Officers (or any rank) be directed to act-down?
While the Department has advised us that it does not intend to do this, we are already aware of instances where it has occurred. Again, the Union's officials are monitoring and seeking member feedback on this issue, but pending a definitive ruling members are advised that acting-down is permitted provided that the member concerned agrees to do so and equally, that any member who refuses to do so will be fully supported by the Union.
The first casualty of war?
From the moment TOLing of permanent stations was first proposed the FBEU has been very clear that the issue was the O'Farrell Government's budget cuts. These cuts are why stations are closing.
The O'Farrell Government, and Emergency Services Minister, Mike Gallacher, this week refused to endorse the closures, instead bravely referring all queries to Commissioner Mullins. In attempting to defend the indefensible, Commissioner Mullins once again made some claims that demand a response.
His assertion that the Union agreed to TOLing retained stations and In Orders 2008/22 in return for a payrise in the 2008 Awards (which were arbitrated, not negotiated) is simply untrue. The IRC ruled against the Union on this question, but at no time did we concede the point. In fact the Union's officials were given the choice by the Full Bench of agreeing to cooperate with 2008/22 and receiving a larger payrise, but the Union expressly refused to do so and the pay increases subsequently awarded were lower as a result.
More generally, I call upon the Commissioner to stop spinning these closures as being driven by firefighters' behaviour. The closures are a consequence of the budget cuts, not sick leave abuse. The Union's opposition is about concern for jobs and community safety, not (as he claimed on 7 November) about protecting overtime. To blame the workforce for what is in fact a decision of Government may impress the Minister, but it doesn't play too well in the mess room.
Workplace drug testing "an ill-informed reaction"
There is little evidence that random drug testing in the workplace is effective and could actually be contributing to an increase in the use of synthetic substances according to the deputy director of the National Centre for Education and Training on Addiction (NCETA) at Flinders University, Ken Pidd.
"As a stand-alone strategy, workplace drug testing is an easy tick-a-box response and an ill-informed reaction to the problem of drug-impaired workers putting themselves and their colleagues at risk of accidents and injuries," Dr Pidd said.
Dr Pidd said some employers wrongly believed that drug testing was required to meet their workplace health and safety obligations. "What they do need are high-quality education and training programs which help develop a workplace culture conducive to health and safety," he said.
PAT trials are voluntary
The Department is rolling out further trials of a new Physical Aptitude Test (PAT) beginning next week at some stations. Members are reminded that participation in these trials is strictly voluntary. The Union also cautions members that any participation may result in unexpected medical retirement. It has happened before.
Jim Casey
State Secretary