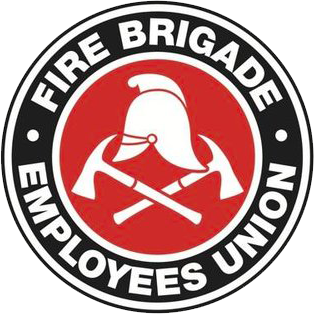 Strength in unity since 1910
SITREP 49/2012
December 21, 2012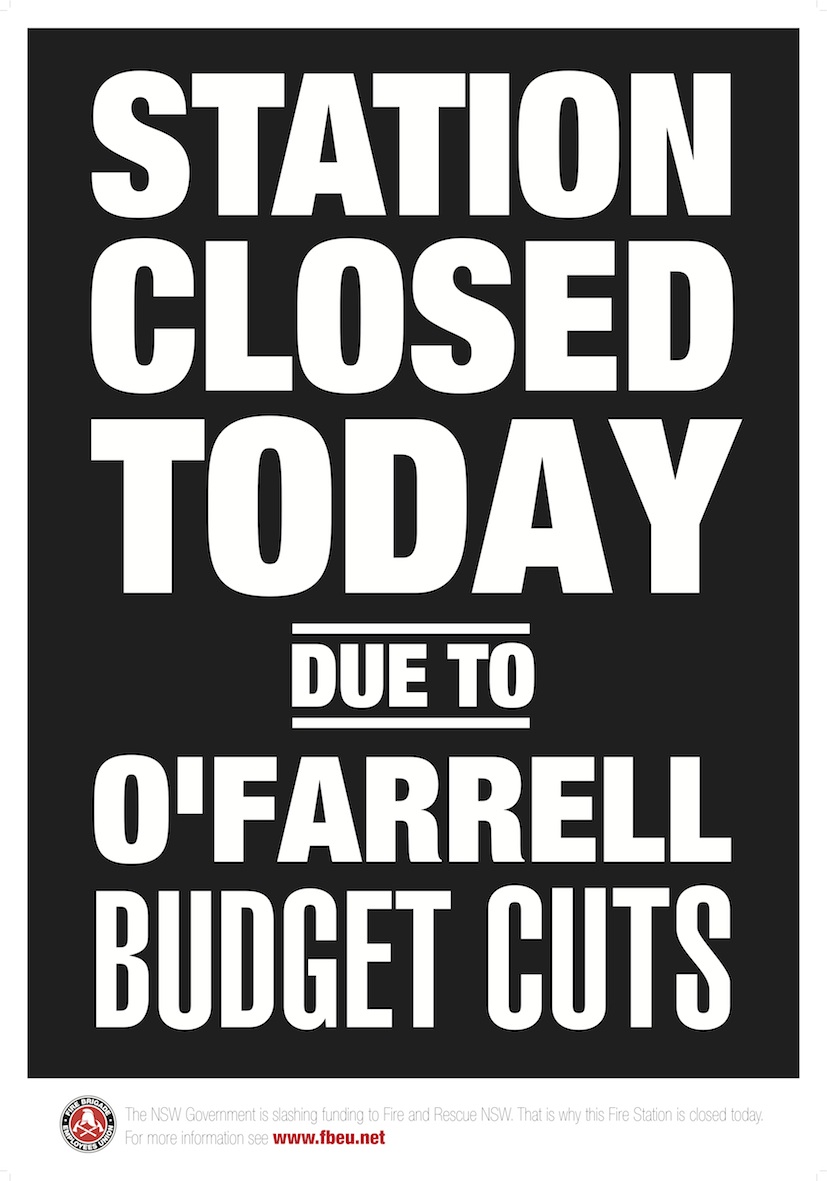 Station closures and TOLing:
Advice and instructions for permanent members
FIRU roster dispute>
Rescue training dispute
Union Office Xmas/New Year Shutdown
Station closures and TOLing: Advice and instructions for permanent members
Yesterday's special notice to members (see www.fbeu.net) rescinded all previous advice and instructions to permanent members concerning temporary station closures, and sets out our current and standing advice and instructions.
The revised instructions were issued yesterday after the Department took issue with SITREP 48/12's definitions of "stand by", "move up" and "outduty" and notified the IRC of another dispute. The position of both the Union and the Department is explained in more detail in the correspondence between the parties (copies of which can be found by clicking here), but the primary dispute is whether or not the "move ups" now being ordered by management are in fact "stand bys" for the purposes of the Award, with the Department essentially saying no and the Union yes.
The Union considered SITREP 48/12's separate definitions of "move up" and "stand by" to be something of an olive branch to management, however the Department saw it differently. Consequently, the Union has now withdrawn those definitions and will rely instead on the strict application – and enforcement – of the Award. Applications will be made to the Industrial Court in the new year to both clarify the intent and meaning of the Award's stand by provisions and to prosecute the Department for a breach of the Award for every occasion that a stand by duty exceeds four hours.
These legal proceedings and subsequent rulings are expected to take several months. In the interim, members should note that the rescission of SITREP 48/12's instruction and the issuing of Point 13 of the current Union advice means that there is no longer any ban or limitation on the performance of stand bys or outduties.
Members who are directed to stand by (ie, "move up") for more than four hours should notify the Union in writing asap, but otherwise continue to stand by as directed by management. The Union will add each such notification to its list of Award breach prosecutions. Similarly, members who perform a stand by and who do not finish duty at their own station prior to 0800/1800 should keep a record of each such occasion, but should not refuse to work an outduty in this situation. Once confirmed by the Court, members will then be entitled to backpay and the outduty will be counted in the annual 12 limit.
FIRU roster dispute
Further to SITREP 39/2012, members will recall that the Department was attempting to remove FIRU's Investigators from the 10/14 and place them instead on the Special Roster, citing excessive overtime and a desire to conduct more "research" and less "investigation". So much so, in fact, that the unit which for its first 20 years was known simply as the Fire Investigation Unit (FIU) will shortly be renamed the Fire Research Unit (FRU). The Union took up the fight on behalf of members at FIRU in the IRC, with the unit's members remaining staunch throughout in their opposition to the Special Roster. The result? FIRU members will work the Overlap (Fire Safety) Roster, and not the Special Roster. As one of the members at FIRU rightly observed of the Department afterwards "It is satisfying knowing they didn't get what they wanted".
Rescue training dispute
Contrary to the latest misinformation in 13 December's Commish's Corner regarding on shift rescue training, nothing has been resolved, nor agreed, between the parties – and not for want of trying by the Union. For the past twelve months the Union has been negotiating on course content, pre course assignments, location of training, application process, trainers, and payment of the rescue allowance amongst other things. An agreement looked imminent, however the Department pulled support for it at the last moment because management does not want more than the minimum number of rescue operators qualified (and therefore entitled to the allowance) on each platoon at rescue stations.
The Union is seeking that all members at rescue stations be rescue trained and qualified as soon as possible. The Department's failure to see reason means that the matter is now set down for arbitration in the Industrial Relations Commission on 25 January, with a judgment expected to follow soon thereafter.
Union Office Xmas/New Year Shutdown
The Union Office will close for its annual Christmas/New Year break today at 1200 hours, Friday 21 December and resume operations on Wednesday 2 January 2013. Members requiring assistance over this time may contact a State Committee official:
John Henry, Senior Vice President                             77 Station St Marys C                        0412 786 097
Matthew Murray, Junior Vice President                    17 Station Drummoyne D                 0418 650 803
Ken Smith, Central Coast S-B Secretary                    228 Station Berkeley Vale C             0419 422 612
Tim Anderson, Country S-B Secretary                      216 Station Bathurst C                        0429 770 880
Phil Hay, Illawarra S–B Secretary                             503 Station Wollongong B                 0438 665 802
Luke Russell, Newcastle S-B Secretary                     464 Station Toronto C                         0404 910 521
Phil Gardner, Retained S-B Secretary                        72 Station Merrylands                        0414 435 860
Mark Cavanough, Senior Officers' S-B Secretary      MN1 Newcastle A                              0413 996 244
Stephen Cresswell, Sydney North S-B Secretary       36 Station Crows Nest A                  0417 688 415
Trevor Ross, Sydney Outer West S-B Secretary        78 Station Dunheved B                     02 92183444        Marty Dixon, Sydney Inner West S-B Secretary        47 Station Revesby C                       0416 307 633
Leighton Drury, Sydney Central West S-B Sec'y      27 Station Parramatta A                  0403 808 536
Wes Smith, Sydney Central S-B Secretary                 1 Station City of Sydney A                0413 992 110
Richard Neville, Sydney South West S-B Sec'y         9 Station HART E                              0417 497 327
Mick Nairn, Sydney South S-B Secretary                  54 Station Cronulla A                        0423 389 544
I once again take this opportunity on behalf of the Union's officials, industrial and administrative staff, to wish all members and your families the compliments of the Season.
Jim Casey
State Secretary