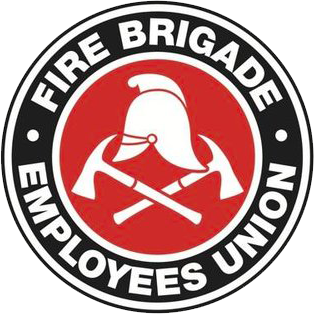 Strength in unity since 1910
SITREP 1/2013
January 4, 2013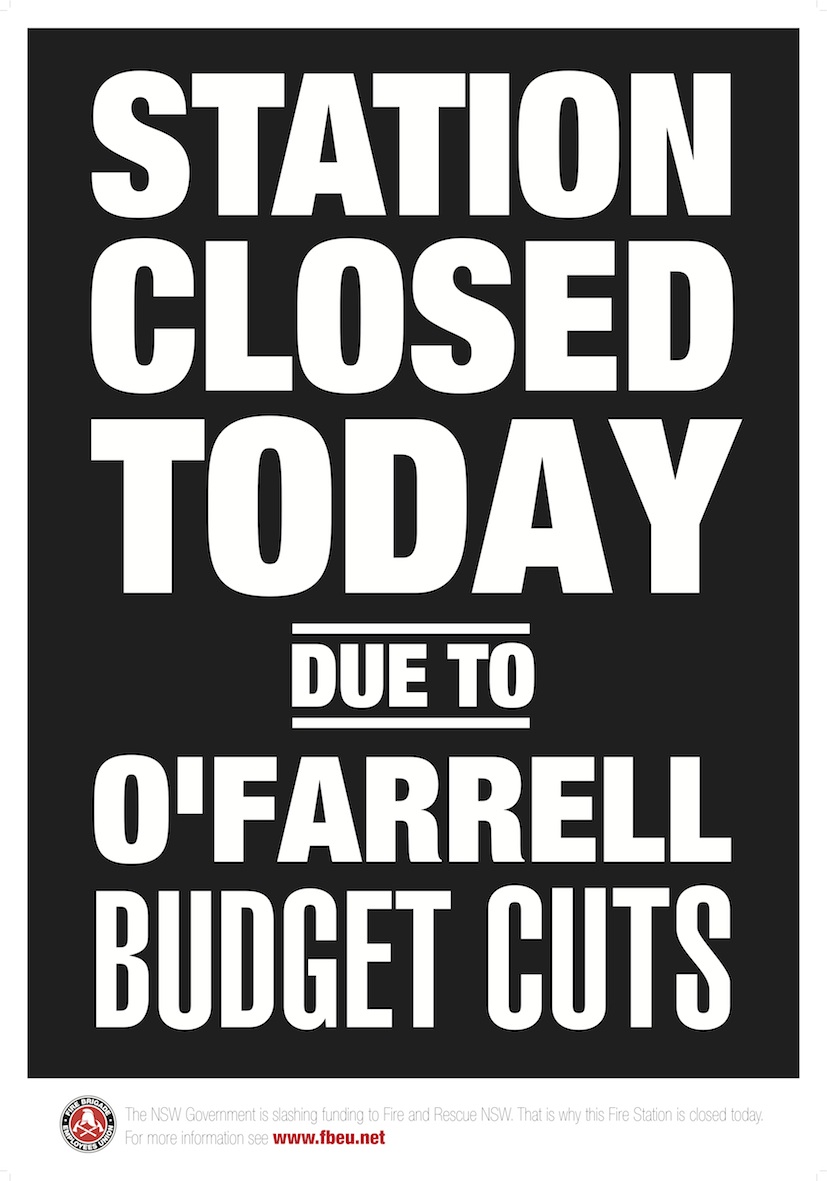 2013 – new challenges and opportunities
Retiring soon?
SSS and SASS contributions can be salary sacrificed
Tall TOLing tales, but true…
2013 – new challenges and opportunities
The record-breaking heat wave that is currently sweeping the country promises a busy fire season. Similarly the O'Farrell Government's cuts to the FRNSW budget, and management's aggressive response to these cuts, promises more industrial conflict in the year ahead.
First cab off the rank is the Retained Firefighters Award, which expires in February. These negotiations will be the first the FBEU has undertaken under the Public Sector Wages policy, which limits any pay rise to 2.5% and expressly precludes any payment for new work or even productivity improvements. In spite of these difficulties the negotiations will be an opportunity to fight for improvements in conditions for retained firefighters and the Union will be taking that opportunity with both hands.
In 2012 we successfully defended our Workers Compensation rights through strike action, made a new D&D Award through negotiation, and had a number wins in the Industrial Relations Commission through strong advocacy. Our fortunes in 2013 will likewise be determined by a number of factors, but as always if we stay united the fights will be ours to win.
Retiring soon?
The third instalment of the 2011 Permanent Award's 2.5% pay increases will take effect on and from 22 February 2013. Permanent SSS and SASS members who are contemplating retirement are advised to contact State Super (SSS on 1300 130 096, and SASS on 1300 130 095) to confirm that their planned retirement date will allow this wage increase to be reflected in their retirement benefits.
SSS and SASS contributions can be salary sacrificed
Members in SSS or SASS are also again reminded that their superannuation contributions can be salary sacrificed. Salary sacrificing your SSS or SASS contributions often means significant tax benefits. If you're still not salary sacrificing your contributions, chances are you're ripping yourself off.
Tall TOLing tales, but true…
On a recent night shift, Menai station was TOL'd, with the remaining members sent to Mascot station.  Once Mascot pumper was filled, it was sent to Menai station until the end of the shift.  On completion of the shift, the members then had to return to Mascot in the pump, only to then have to travel back to Menai by their own means. Truth can indeed be stranger than fiction.
Members are reminded that the Union's advice and instructions re TOLing issued on 20 December and 21 December 2012 (available on the Union's website) remain in force.
Jim Casey
State Secretary